This post is also available in: العربية (Arabic) اردو (Urdu)
Racism and religious hatred have reached new extremes these days. People have become even more brutal and insensitive towards everyone else. Murdering and taking lives of the innocent is absolutely cruel and unacceptable. In spite of such people who leave no stone unturned in spreading hatred in this world, there are still many people left who put their own lives in danger for the sake of others.
A similar incident took place in Portland, last Friday. Two men were fatally stabbed to death and one was severely injured on a light-rail train in Portland when they intervened with another passenger who was "ranting and raving" anti-Muslim hate speech at two young teenage girls who were probably Muslims because one of them was wearing a headscarf.
According to the witnesses, a white male passenger, later identified as Jeremy Joseph Christian, was seen projecting hate speech which "would best be characterized as hate speech toward a variety of ethnicities and religions", towards two female passengers. The mother of one of the girls claimed that the attacker was shouting that Muslims should die.
All three men who came in between the attacker and the girls to calm the scene down were attacked brutally. They are now being hailed as heroes, worldwide. 53-year-old Army veteran Ricky John Best, a father of four, immediately died at the scene, while 23-year-old Taliesin Myrddin Namkai-Meche, a recent college graduate, died after being transported to a local hospital. The third man, 21-year-old Micah David-Cole Fletcher is recovering from serious wounds he received during the attack.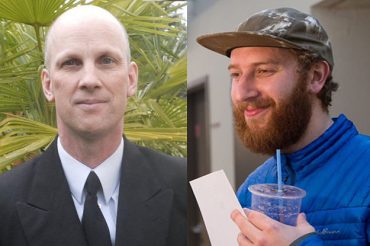 The attacker, Christian fled from the crime scene but was later arrested and is currently being held without bail on counts of aggravated murder, attempted murder, and other charges. Christian was also convicted previously for a felony of robbery and kidnapping.  According to the Southern Poverty Law Center, Christian's social-media profile suggests he was "all over the political spectrum but indicates that he holds some racist and other extremist beliefs."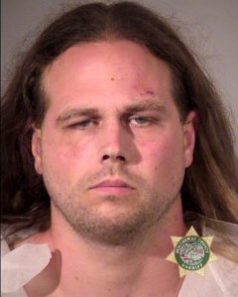 The men are being widely honored as heroes because of the stand they took against the attacker in the hope of saving young girls. Even in Portland, two vigils were arranged for the victims that were attended by more than a thousand people.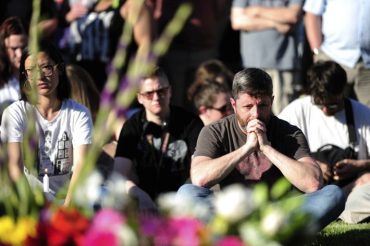 Religious racism has been reaching new heights and people are becoming more intolerant towards others. In a crucial time like this, the world needs more heroes, who would stand against the wrongs at any given moment. We hope that justice will prevail and Christian would be held guilty of all the charges!