The evolvement of Pakistan's Entertainment Industry in the past years has been phenomenal. The veteran artists of the industry sure played their finest roles in providing the country with great talent. The show business factor and the glamour and the appealing stardom pulls many to be a part of the industry and showcase their skills. Many immensely talented newcomers have made it big in a very short span of time and people are appreciating their work.
Nepotism, yet another factor prevailing in the industry, is a major drawback for the outsiders. The factor surely barricades the growth of an artist no matter how talented and skillful the person is.
Yasir Hussain, the stuttering actor from the hit Pakistani comic 'Karachi se Lahore' is currently being called the master of bad jokes. Relating to his senseless statements defending his messed up humor, Pakistanis, as well as the film and TV fraternity, are not taking it pretty well. Hussain sure steals the spotlight very often but not because of his acting or hosting but solely for his bad jokes.
Recently, Hania Amir, another co-actor, shared her acne story with her followers. She posted pictures of her affected face on her official Instagram handle talking about her struggle with acne and how it is defining her.
This is what she wrote "Everyone started asking as my acne started to show on-screen. I've tried everything including home remedies but nothing was working for me. I've spent nights crying, being insecure and anxiety hitting me. I faced it all but I'm way better now. I'm done visiting dermatologists and multiple doctors. It's just that my acne shouldn't be defining me. The beauty standards set by society are unreal and everyone is beautiful in their own way. I know the idea of being perfect appeals many, but you don't need to have an unblemished skin to feel beautiful". Her fans and fellow artists applauded her bold step but many laughed and made jokes on her too.
Later on, Yasir Hussain had a 'ask me a question' session on his Instagram with his fans. One of his followers asked him to describe Hania Amir in one word to which he replied:
This insensitive reply steered a debate among his followers and angered Hania's admirers. However, Hania was quick to respond: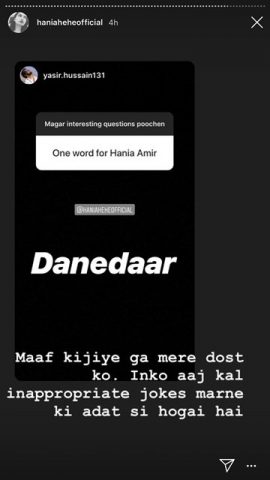 After defending his joke, the jokester faced a massive backlash from the awaam, a change was noticed in his after stories. People think that Hussain is now playing the silent game via his messages for Hania on this particular matter.
Check out these recent stories from Yasir The Insensitive Jokester Hussain:
Reference check krain bs!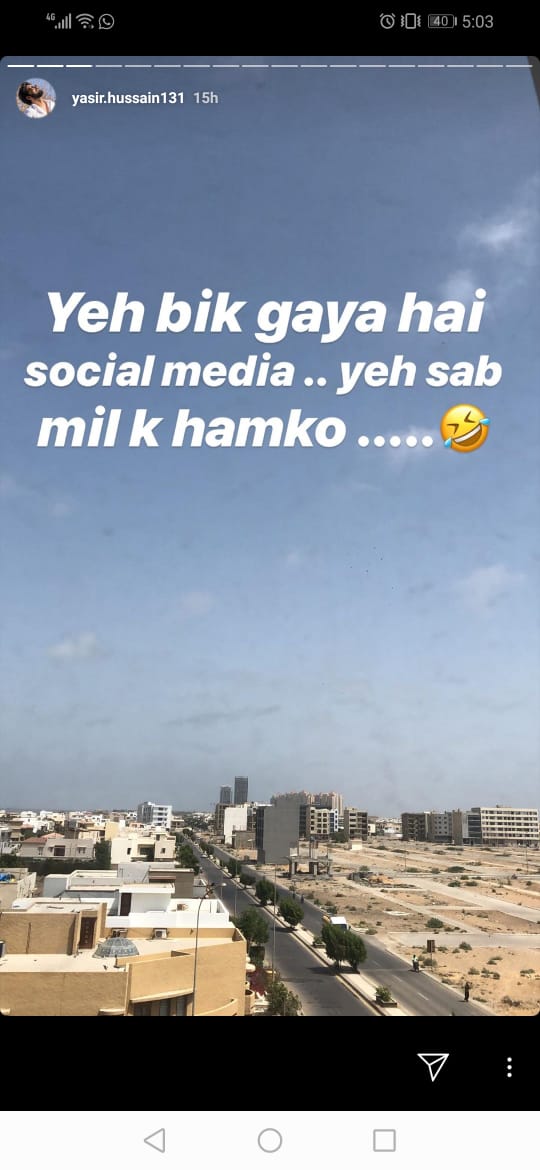 Lo kerlo baat!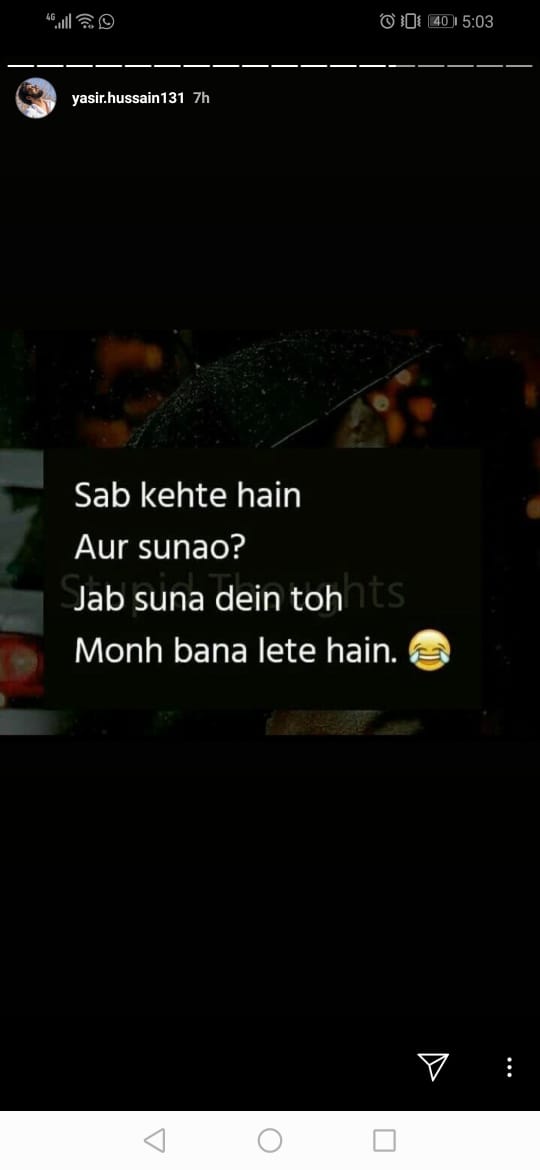 This doesn't go well on him!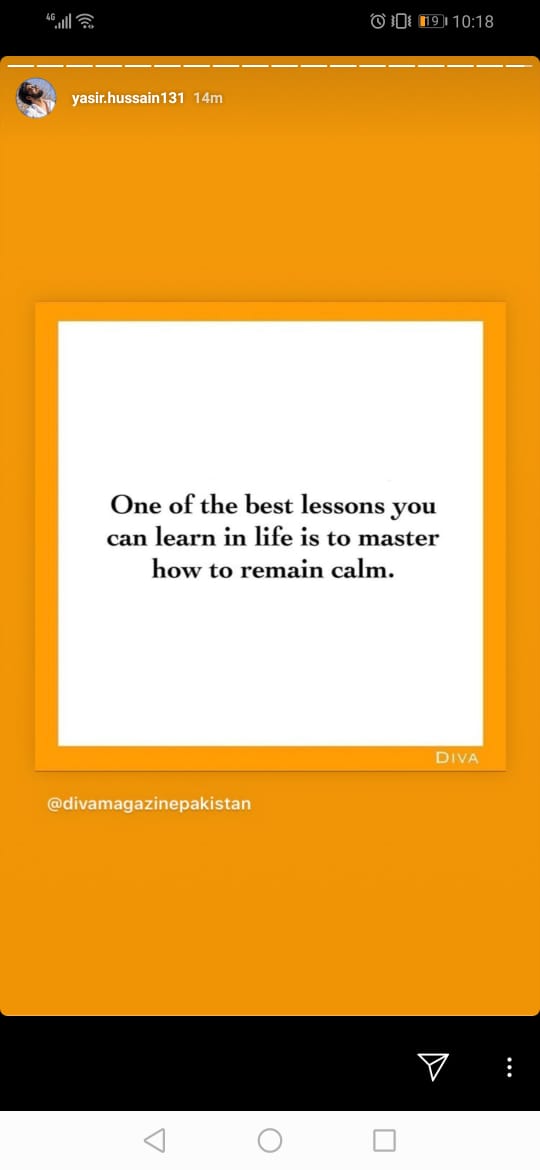 Well, no one knows what level of entertainment is in store for the awaam but we are pretty sure this hasn't ended yet.
Want to add something to the story? Write to us!