This post is also available in: العربية (Arabic) اردو (Urdu)
Just a few months back the whole world saw two of the greatest cricketing nations face off in an epic tournament's grand final. The cricket rivalry between India and Pakistan is always a fruit to watch as nothing can be expected from Pakistan's bowling versus India's batting. Virat Kohli can be bowled out at zero, whereas Muhammad Amir can be punished with a six; anything can happen at this specific tie. Now, once again the two sides have faced off in cricket and the results did not change from the last time.

United Cup: Independence Edition took place in Dubai which was hosted by United Pro Sports at Al Qouz. The tournament, taking place from 1st to 14th August, was of best Pakistani indoor cricket teams versus best Indian indoor cricket teams. At first, during the group stages, Pakistani teams had to face-off against one another so that only the best team could play a match against best Indian team who would have followed the same procedure in their group stage. The final was held on August 14 and like the previous time, Pakistani side won the tournament. Pakistani team "Lahore Qalandars" met "Chennai Fanatics" only to thrash them to win the trophy.Both sides were given the color of their nation's jerseys to wear for the finals.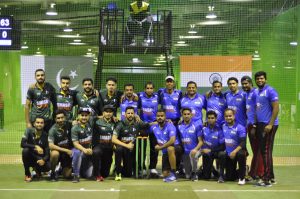 Both sides were given the color of their nation's jerseys to wear for the final match of the tournament which was meant for the celebration of Pakistan's and India's independence day.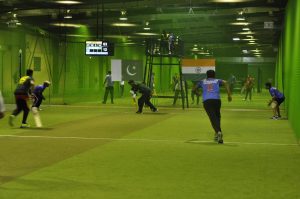 Lahore Qalandars displayed a ruthless performance, overpowering Indian men to take another trophy for their country. The best bowler was Usman Munir and the best batsman was Waqas Abdul Haq, both from Lahore Qalandars.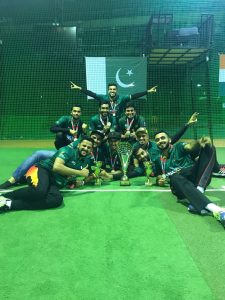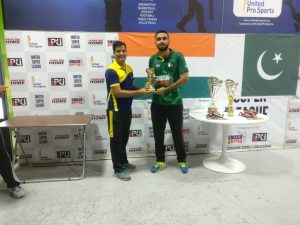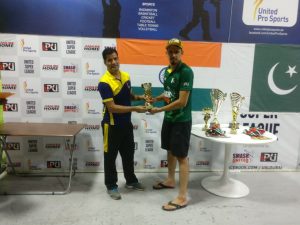 This friendly tournament is an excellent way to generate new talent or, even better, hold a progressive rivalry between the two nations. Something that is lacking for quite a few years now, the two nations need people like United Pro Sports to begin sporting events between the two nations spread a message of friendship and harmony among the two cricketing giants.