Altaf Khanani, a name that almost every economist or generally aware person recognizes. For over 10 years, (KK) Khanani-Kalia International remained Pakistan's largest money exchange company, opening many branches and making a lot of money in the process.
All the money and growth brought the KKI into limelight, and different intelligence/covert agencies started to work around their case of money laundering. Altaf Khanani, after he was arrested for money laundering with proof, was sentenced to over 6 years in a US jail. Ever since, his sentence has only increased.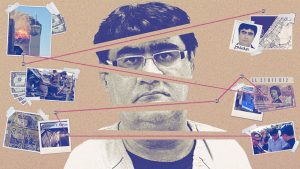 As per ABC, It was believed that KKI under Khanani laundered money all over the world for different people. It was one of the cleanest washing businesses in the world, as Khanani usually left no trace. It was also believed that Khanani had links with terrorist organizations in Pakistan such as Lashkar-e-Tayyaba, Jaysh-e-Muhammad, Al-Qaida and even veteran gangster Dawood Ibrahim.
So, before he went down, Altaf Khanani was in the spotlight, it's just that he was the only one who did not realize it. One country played a bigger hand than any other in the arrest of Altaf Khanani. Unbelievably, it was Australia. The Australian authorities noticed that large chunks of money had been going out of the country without any source, and all the illegal people making assets inside the country.
According to ABC, after a thorough check, Australian authorities found out that people Khanani had been working with included motorcycle gangs, ice traffickers, Lebanese groups and other groups operating out of Italy, Vietnam and Mexico in Melbourne and Sydney. So, the authorities decided to risk the Australian taxpayers money to catch Altaf Khanani.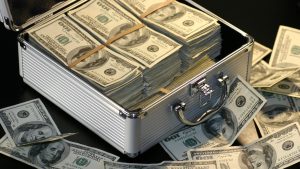 ABC believes that Khanani, in his prime, had dealt over $ 1 billion to different parts of the world while laundering money. So, to trap and frame him, they needed at least $1 m dirt on him. With immense risk, the authorities successfully framed Khanani, making $1 m payments of washing money to KKI.
At the 10th payment, when the transactions successfully rounded up to $1 m, he was convinced to travel to Panama for a new business opportunity by the undercover agent based in Sydney where a team of agents from the USA were waiting for him. Altaf Khanani was arrested and sentenced to 5 and a half years in jail.
This covert Australian operation brought down one of the biggest money launderers in the world, putting an end to Khanani-Kalia forever in Pakistan. A huge achievement for the Aussies, with the help of UK, Canada and New Zealand.