Recently, Pakistan has been buzzing with the tweet sent out on the New Year by US President Donald Trump. The tweet, which targeted Pakistan and its financial disabilities, was met with harsh criticism by Pakistanis all over the world.
In his tweet, Donald Trump called out Pakistan for not voting against the resolution adopted by UN, to not let Israel make Jerusalem its capital. It was clearly stated by the US that they would be taking names and calling countries out, and the domino effect has just begun.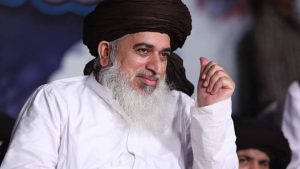 However, some leaders in Pakistan have gone rogue against the Trump administration and their decision to halt the aid-process to Pakistan. One of the leaders is renowned religious cleric and Chief of Tehreek-e-Labaik Ya RasoolAllah. Khadim Hussain Rizvi in a conference slammed the Trump Administration and himself for their decision.
Rizvi used harsh words and language for America and Trump, saying: "Who is Trump to attack Pakistan? This is not Iraq, this is not Syria, this is not Yemen, neither is this is Saudi Arabia. This is a land of Muhammad (PBUH)'s followers who have never surrendered and never will!"
"People of this country laid down their bodies in front of tanks, they saw the altar and gave their heads for hanging, smiling. Trump has been making flukes in his reign, Pakistan is the final match for him! The followers of Muhammad (PBUH) are awake and well aware of your plans!"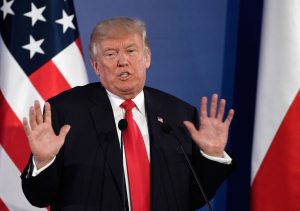 Allama Rizvi is renowned for his sharp tone and slurs at his opposition and has an immense following in the country. The recent Faizabad Sit-in proved that Khadim had the numbers behind him to make tall claims.
As for Trump's agenda to put pressure on Pakistan, that idea might be failing altogether. Pakistan now looks up to China for help and assistance, not the USA, something which Trump does not realize completely.