The seeds of rivalry have been sown between India and Pakistan soon after their independence in 1947. The two states have acrimonious relations due to the Kashmir issue. The neighboring states had fought 4 major wars along with the ongoing asymmetrical warfare.
The Indian media and security agencies have released the posters of two innocents Pakistanis, portraying them as extremists, and had put the New Delhi on high alert. Reportedly, the dumb Indian media campaign said that two guys are going to assault New Delhi.
Check out the video below:
In reality, the two Pakistani guys are students of Jamiah Islamia Imdadia, Faisalabad, who went to Pak India border for a short visit and took pictures. The picture was taken alongside a milestone that is showing the distance to New Delhi from Ferozepur.
The two guys just casually posing!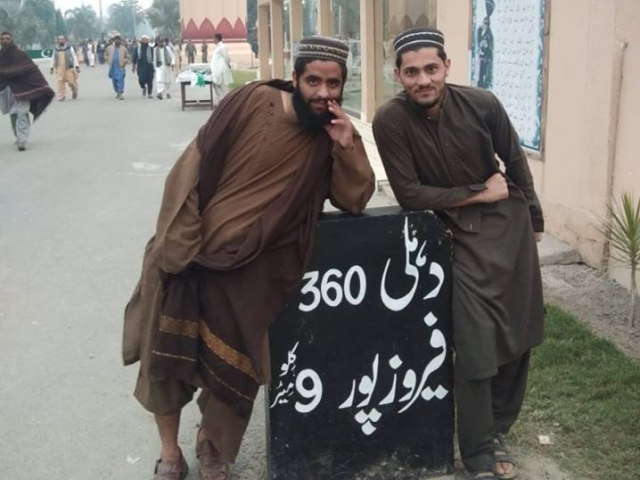 The two Pakistanis were on Raiwand pilgrimage and went to a short visit on the border where they took a picture and uploaded it on social media. The picture went viral and Indian media coupled with their security agency started assuming them a threat.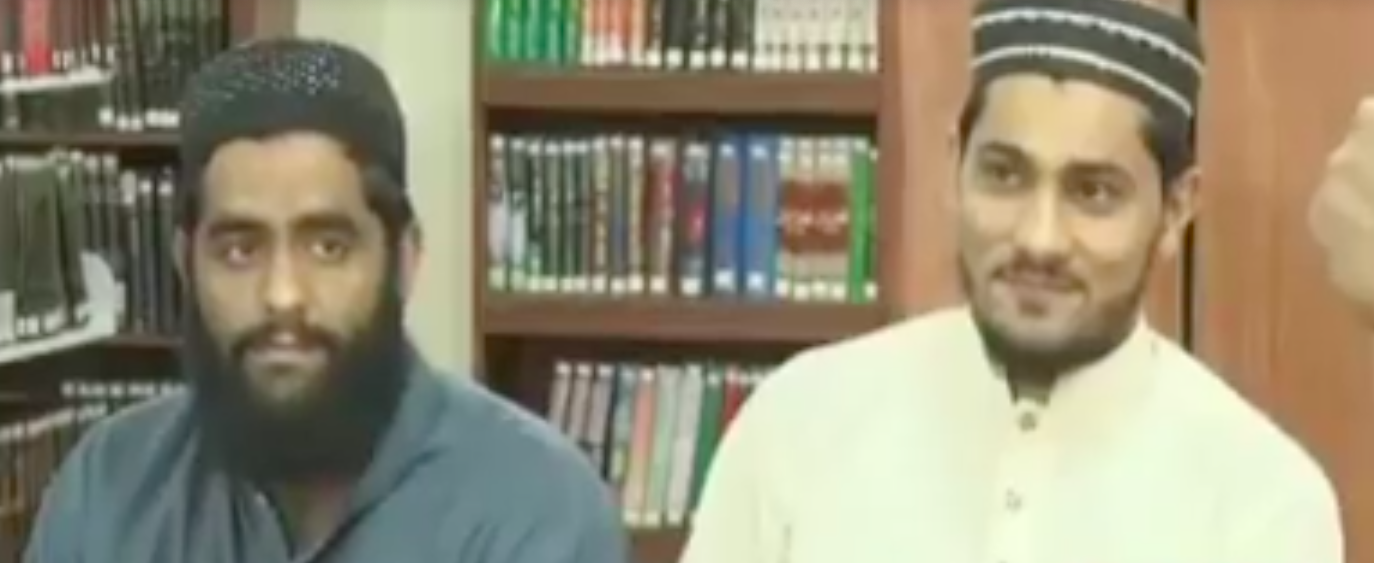 However, the students, Nadeem and Tayyab in a press conference at Faisalabad said that they went to the border to see a parade and after watching the parade they took a picture alongside the stone, portraying distance. The students asserted, "We are present in Pakistan and never visited India. The photos were shot while visiting Lahore during Raiwind Ijtema on November 11 and the pictures were shared on social media by one of us." The Head of Jamia Islamia has said that our students have no connection with any extremist outfit neither they went to India nor they have any connection with it.

The students criticized Indian media and authorities for portraying them as arsonists. They further demanded from the world powers to take notice against India for their childish mistake. Besides, New Delhi police had conducted a raid and arrested many after they mistakenly assumed a threat from innocent students.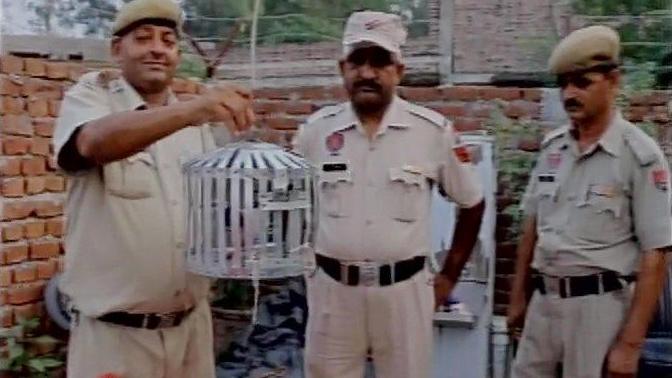 It is not the first time that Indian media and their security agencies have shown sheer stupidity in their reporting. In July 2018, India media reported that they have apprehended a spy pigeon form Pakistan – really? Similarly, in May 2016, Indian media reported that the border forces caught a pigeon with the message written in Urdu.
People on social media disparaged Indian media for showcasing the students as extremists
This guy is depicting the mentality of Indian media
Student incident indicates the jingoistic sentiments in 🇮🇳 about maligning 🇵🇰. In past, 🇮🇳 has also accused some 'pigeons' of espionage. Even fruit hasn't been spared when Indian Punjab Police confiscated two apples on which Pakistan Zindabad was written.https://t.co/MvduOEDcKM

— AhmAd IbrAhim (@AhmAdTipu7) November 27, 2018
HAHA! Yes, it is the biggest joke of the year
Biggest joke of the year. All TV channels news papers published and broadcasted pictured of these two pakistani #Madrassa students few days back as most wanted terrorists who had entered India and picture turned to be taken during #Wagaparade on other side of border 😜😜😝😛😛 pic.twitter.com/paQZ2DMwpK

— Ashraf Wani (@ashraf_wani) November 26, 2018
Hell yeah! Rubbish Indian propaganda
Pakistani students rubbish Indian propaganda labelling them terrorists https://t.co/GEWVqmFV62

— Murtaza Ali Shah (@MurtazaViews) November 26, 2018
Indian media is not only rubbish but dumb as well
Do You now how biased is indian madia to create propaganda against Pakistan?
Today they played breaking about two Pakistani students labelling them as terrorist entered in India.
Even indian police published their posters.
All drama exposed when they made press conference.

— Asghar GiLL (@AsgharGill5) November 26, 2018
In a nutshell, if India wants to prosper its relations with Pakistan then its government should restrain its media and agencies. Pakistan foreign office must seek an answer to the accusation that India has made upon the innocent students.