The rise of technology has affected the world in both ways – positive and negative. Ever since the discovery of smartphones and the inception of social media, people are heavily indulging in making videos, particularly of incidents, and sharing them on social platforms.
A recent viral video on Facebook showcases that how a denizen of Karachi, Pakistan is creating a drama in front of the Policeman. The policeman, stopped the guy as he was coming the wrong way, the driver soon after getting out of a car cried out, "Ye Mujhe maar rahaha, Mujhe Mat Maro, Mujhe Maaf Kardo".
In front of a camera, the driver portrayed himself as a victim of Police torture. Although the policeman had not hit the driver and instead asked, " why are you coming the wrong way?" , the driver started yelling and accused the policeman of asking for a bribe, hitting him and started seeking pardon from the policeman.
Check out the video below:
The above-mentioned video has stormed the social media and people reacted in the following ways:
Exactly, " What an actor"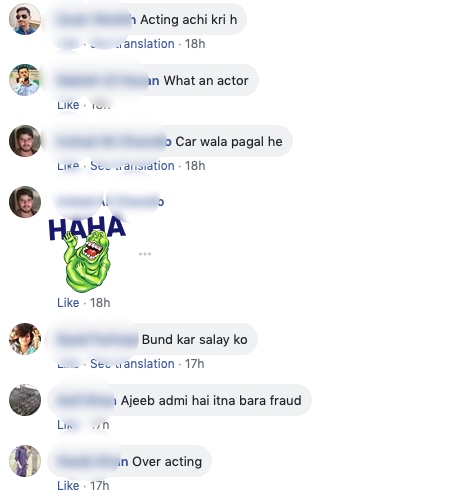 "Ye wrong number ha", "Band karo isko lockup ma"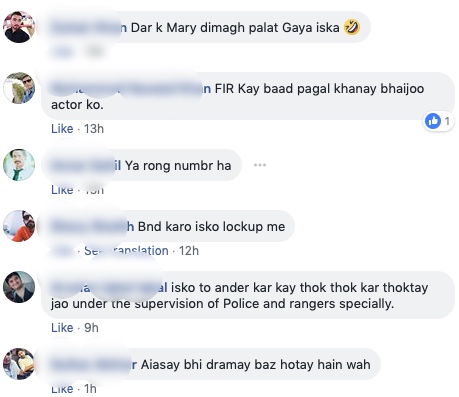 In Pakistan, the trend of making such videos, especially of government authorities, is at its peak. In the case of law enforcement agencies, such acts of citizens immensely alleviate the morale of the police. It has been witnessed, most of the time, we do not see the other side of the police and always try to demoralize them by any possible means.
A mob was hitting the on-duty policeman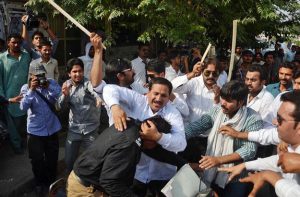 It is pertinent, that we should educate our children, siblings, friends and relatives about the respect factor of these employees. Police have been standing on the front line against terrorism, in Pakistan. Our agencies are for protection, they are our men and stand for our protection; they toil to ensure our safety. Since 2003, thousands of policemen along with other security agencies have been martyred in the war against terror.
A blood- strained police constable performing the duty in elections 2018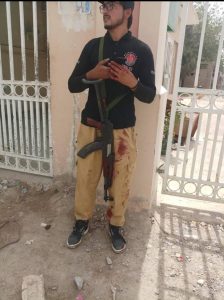 A martyred Policeman in a Bomb blast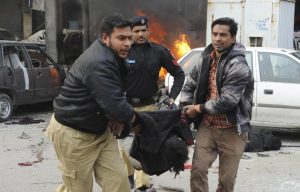 On the other hand, there are certain elements in the Law Enforcement Agencies that actually deserve to be in the limelight for their doings. The positive side of spreading videos on media platforms has yielded well. Many innocent citizens got justice, and the corrupt elements in the government were prosecuted.
Rogue elements in police taking a bribe
The government should amend the laws regarding social media and must take action against both the pseudo actors and the corrupt officials. The actor in the video should be dealt with an iron hand so no one could ever justify one's mistake by showing one's acting skills.