Disclaimer*: The articles shared under 'Your Voice' section are sent to us by contributors and we neither confirm nor deny the authenticity of any facts stated below. Parhlo News will not be liable for any false, inaccurate, inappropriate or incomplete information presented on the website. Read our disclaimer.
This post is also available in: العربية (Arabic) اردو (Urdu)
In Pakistan, almost every other person you meet is a 'car enthusiast' and a 'car lover' who claims to know everything about the mechanical and other details of almost every vehicle. In all honesty, 80% of that population barely knows anything and just wants to jump on the bandwagon.
I, however, have been working with cars for the past 10 years and can spot the smallest of details. These days, with the prices of all sets of cars touching the sky, I have come to the conclusion that in today's day and age, getting the perfect car for the perfect price is a huge issue.
The old-age question about which car to get still rustles even the sanest of minds, who pretty much know what they're looking for when they go out to by themselves their preferred vehicle. The biggest perplexion, usually, is about which country makes the best cars? Is it Korea, or Japan?
Since Japanese cars are already very famous in Pakistan, for their superiority, quality, and comparatively cheaper parts, I will provide you with a few reasons as to why you should pick Japanese cars over the less reliable ones from Korea.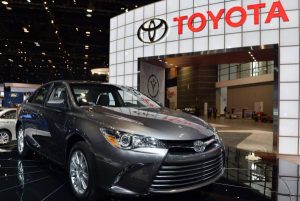 1. Even though companies like KIA avail an 'investment benefit' they still charge us serious money
The 2016 Greenfield Investment Benefit allows KIA to avail duty benefits, while they still charge Pakistanis Rs. 2.5-3 million per car. Paying 50% less duty, KIA should have taken their customers into thought and sold their cars for a lesser price. The machinery and setting up of their plant has also been duty-free. All other companies like Honda, Toyota, and Suzuki have to pay more in every sense.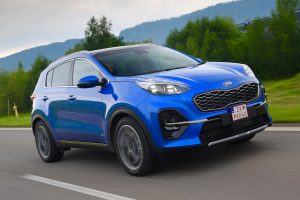 2. Korean-made cars are considered to be of lesser quality than the ones made in Japan or Europe
Japanese cars usually get the edge in efficiency because of their stiffer chassis and a rather compliant suspension. Even though the technology might be more basic, it is 100% reliable. The better features, smoother drive, and better-assembled Japanese/European cars give Korean automobiles a run for their money.
3. Recently, Hyundai and KIA, Korean automobile giants, recalled almost 500,000 cars for 'fire' risk
As per Bloomberg.com, "Hyundai and Kia have added more than a half-million vehicles to 3 ½-year string of U.S. recalls for engine failures and fires. Three recalls released Thursday by the government add new problems and vehicles to the Korean automakers' list of safety woes, which have brought hundreds of complaints about fires from across the nation.
The companies have now recalled nearly 2.4 million vehicles for fire and engine failure problems since September of 2015, and they are under investigation by the National Highway Traffic Safety Administration for potentially being slow to fix faulty vehicles."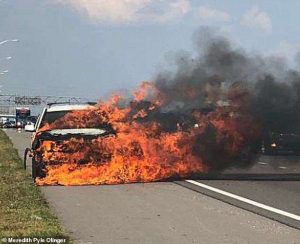 So, in a nutshell, it is safe to say that Japanese cars are much more reliable than Korean cars. As per reliable sources, if you're on a budget of around Rs 2.5-3 million, going for a Korean car would not be the smartest move. Instead, you could invest in a Japanese car that guarantees much more reliability, in more ways than one. Thanks for coming to my TEDTalk.