Disclaimer*: The articles shared under 'Your Voice' section are sent to us by contributors and we neither confirm nor deny the authenticity of any facts stated below. Parhlo News will not be liable for any false, inaccurate, inappropriate or incomplete information presented on the website. Read our disclaimer.
This post is also available in: العربية (Arabic) اردو (Urdu)
The world classifies any country on the basis of three major factors; the bodies governing the state, treatment of its civilians and the most influential one i.e. reputation of its armed forces. Among many other giant revenue generators in the world, Pakistan has left several behinds because of the discipline, intelligence, and patriotism of its armed forces. In every era, Pakistan has been truly blessed with the greatest army personnel who stand strong for its motherland no matter what the circumstances be.
General Qamar Jawed Bajwa serving as the 10th and current Chief of Army Staff of Pakistan is doing justice to his country since 29th November 2016 by showing true leadership qualities and immense decision making power whenever the country is in hot waters. Recently, there have been some huge changes in Pakistan's armed forces which lie in the benefit of the country.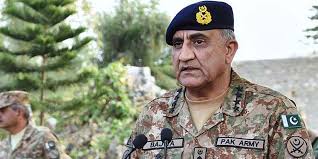 On April 12th 2019, Inter-Services Public Relations (ISPR); the media wing of Pakistan armed forces made a press release in which it announced a number of important necessary promotions within the army which include Major General Sahir Shamshad Mirza, Major General Nauman Mehmood, Major General Azhar Abbas and lastly Major General Faiz Hameed being promoted to the rank of 'Lieutenant General.' Earlier this month 40 brigadiers were also promoted to the rank of 'Major General' from which 11 were from the Pakistan Army Medical Corps.
Major General Sahir Shamshad Mirza who is now serving the Pakistan army has now been promoted to Lieutenant General. He has been a prominent figure in the mainstream media after the press release of ISPR. The reason behind his popularity is his life story that touched many hearts and made him a real-life inspiration for many around the globe.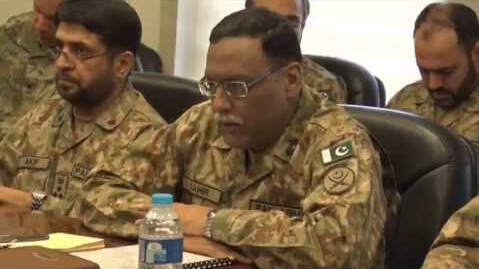 Losing both his parents to a tragic incident at a young age and having no one else to look upon to make him a strong survivor for the outer world. He always had a passion for joining the Pakistan armed forces and serving the nation with integrity and faithfulness. He tried hard and finally got the chance to join the Pakistan army. Without thinking twice he joined as an orphan but with a filled spirit.
Upon joining, he wrote '8 Sindh' in the 'Next of Kin' column which was the name of the unit he was affiliated with them because he didn't have anyone left in this world and Pakistan army was the only hope for him. Once he was asked about his family to which he replied;
"I've no other family in this world besides my unit and fellow soldiers in Pakistan army."
It's been three decades now since he joined the Pakistan army and he's still serving with the same pride and spirit. These years of sheer hard work, patience, and loyalty made him what he is today. His story is actual proof that no matter what you go through, you never know what life has in store for you.
Read Also: 11 Pakistani Soldiers Who Sacrificed Their Lives And Won Nishan-e-Haider