Chaos, madness, drama and a joke are some of the layman terms that can be used to describe Pakistan's current political layout. Major political parties are going through massive unrest as their corruption, deceit and dishonest ruling practices are coming to light. The accountability bureau has them cornered and they seem to be resorting to all sorts of tactics that could get them out of the pickle of being held guilty (rightfully so) and having to return the looted money back to the country.
Now they sit together on an iftaar table coming together for the first time under one roof only to discuss anti-government tactics to overthrow PTI's governance. An iftaar hosted by Pakistan Peoples Party (PPP) Chairman Bilawal Bhutto-Zardari on Sunday that included prominent leaders like Maryam Nawaz, Maulana Fazlur Rehman, Liaquat Baloch, Aftab Sherpao and several others were attendees.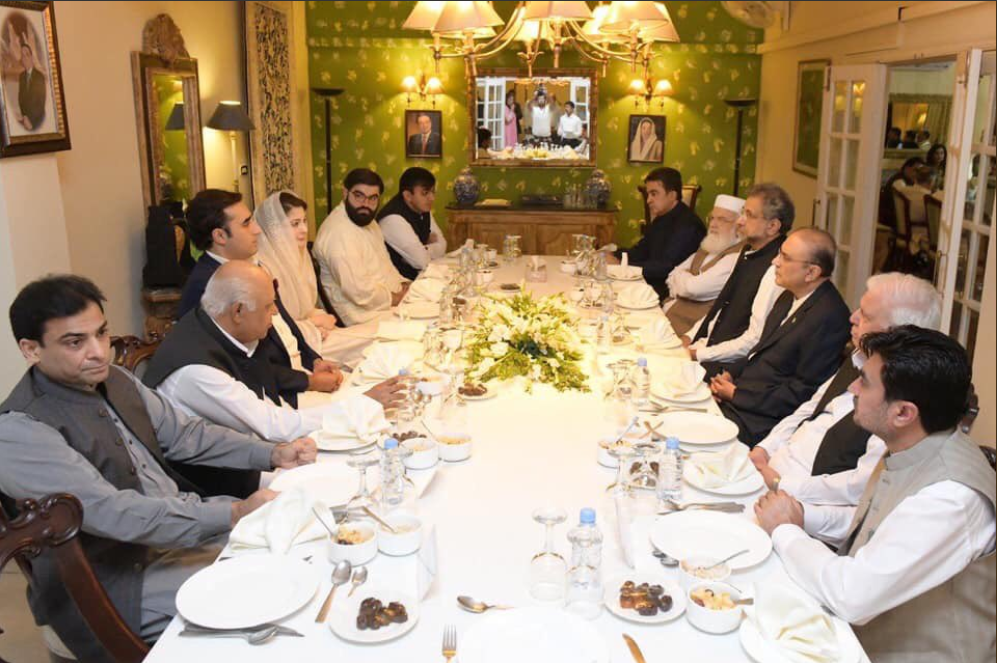 Actions speak louder than the yapping they do behind a plethora of mics every so often. Getting together to discuss strategies when they could do something much more productive this Ramadan not just to redeem themselves but genuinely make a difference as leaders of this nation.
On the other hand, Imran Khan Hosted an Iftaar party for Shaukat Khanam Hospital and you can clearly see the stark difference of intentions here.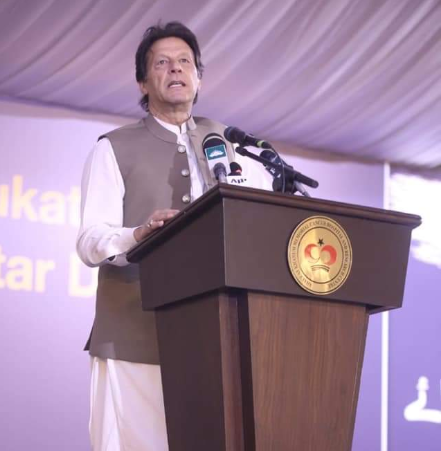 This tweet sums everything nicely
While Imran Khan is regularly hosting iftar dinners to raise money for SKMT so it can treat poor cancer patients for free, there is a group of thugs joining in one to save the wealth they looted from the poor. #ابو_بچاؤ_افطار_پارٹی

— Sohail A. 🌐 (@SohailAnwer) May 19, 2019
Here are the tangible results Imran Khan has produced
1. While PM Imran Khan is making the most efforts to raise charity for the Shaukat Khanum Cancer Hospital that gives treatment to the poor and needy free of charge by hosting an iftaar dinner, the situation on the other side is only laced with revenge, fear, greed, and callousness.
2. While he worries for the people of his nation and visibly proves it through calculated well-thought-out actions, the opposition, however, enjoys a lavish dinner not to discuss problems of the common Pakistani folk and the remedies, in fact, how to save themselves from the crimes they have committed, from the injustice they have done to the people and to save the looted wealth.
3. While Imran Khan starts a youth programme to address issues pertaining to unemployment, illiteracy and scarce jobs, they hardly invested in the education infrastructure and the job market. Imran also established Namal University where a large percentage of students receive financial assistance.
4. While Imran Khan wants to take the people forward in terms of technology providing them with necessary awareness to a better quality life, the previous leaders only kept them in the dark by never fulfilling the promises made to them.
A better education, job, lifestyle seems to be extravagance in this country only accessible by them. The tough times faced by us all is caused by the wrong decisions of the former leaders; Imran Khan, however, didn't let down before and won't do now.
While the corrupt forces of status quo unite to save their sinking ships, PM Imran Khan stands tall with the future of Pakistan, those whose future and lives he has committed to serve.#ابو_بچاؤ_افطار_پارٹی pic.twitter.com/6UayRnGeCv

— PTI (@PTIofficial) May 19, 2019
In his speech at SKMH's iftaar dinner, Imran Khan said, "Some people have gathered today to save democracy. Pakistan couldn't move forward because of them. Insha'Allah Pakistan will flourish. People use to say about me that I won't be able to win the world cup, can't make a hospital, then they said he cannot eradicate party system and cannot come into power. Today we handled Pakistan that in current times is in its worst condition, biggest loss, biggest debts, and despite all of this I will prove you by making Pakistan excel in all areas. "
His plans for the cancer hospital and the healthcare system of Pakistan
RT PTIofficial: Prime Minister Imran Khan addressed the fundraising Iftar Dinner of Shaukat Khanum Memorial Cancer Hospital in Peshawar today. (2/2) pic.twitter.com/1KYZmzTWUL May 19, 2019 at 02:07AM

— Ghumman's Gasture ® 🇵🇰 (@RehmanRashid_) May 18, 2019
We chose our leaders by voting them and gave them a complete chance to ruin the country then why not we can extend the same courtesy to Imran Khan, an actual leader with a proven track record? Comment below and let us know your thoughts on this.