When at least 44 paramilitary Indian soldiers lost their lives on 14th February 2019 at Pulwama, nobody was expecting such uproar on both sides of the border. The Indian government has revoked Pakistan's Most Favorite Nation trading status and raised the customs to 200%, the political leaders of BJP have vowed to teach Pakistan a 'lesson' by isolating it in the international community.
On the other hand, the famous Indian celebrities including Javed Akhtar and Ajay Devgan has already demanded from fellow celebrities to cut off the cultural ties between two states, the Indian media has halted the 'tomato supply' to Pakistan (Ab Karahi Kaise Banaenge? OMG!), so many things are going on our homeland too!
Pakistani Prime Minister Imran Khan gave a befitting reply to India in his recent speech and denied all the false claims their government and people are making. "Pakistan will not think of retaliation, Pakistan will retaliate", said Imran Khan clearly.
In these circumstances when several private and public quarters in India are calling for 'action' against Pakistan, a brave mother of APS Shaheed has given Indian Prime Minister Narendra Modi a perfect reply!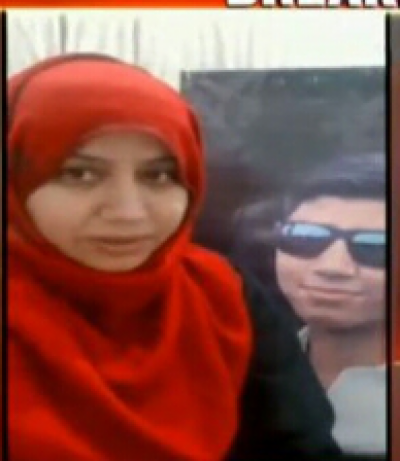 In a video message, the mother of Shaheed Muhammad Yaseen told Modi that she is a mother of 'shaheed' and she knows very well how to sacrifice our lives in the love of our dear homeland. She also said that if Modi has some plans of adventure, the brave mothers of Pakistan will stand beside Pakistan Army to protect our homeland.
Referring to the Indo-Pak War of 1965 in which India planned to have breakfast at Lahore, the mother of Muhammad Yaseen said, "Have you forgotten that breakfast? Have you forgotten the price you had to pay for that? Until the mothers of the nation were alive, no one could even have an evil glance at Pakistan."
See The Complete Video Message Of The Mother Of Shaheed Muhammad Yaseen Here!
The brave mother of APS Shaheed Muhammad Yaseen also said that the nation is standing by its armed forces, we are together and we won't let the enemy cause harm to Pakistan. "My son lost his life in APS but I, along with my two daughters, stand firm with the resolve that we will protect our country from people like you", she addressed to Modi.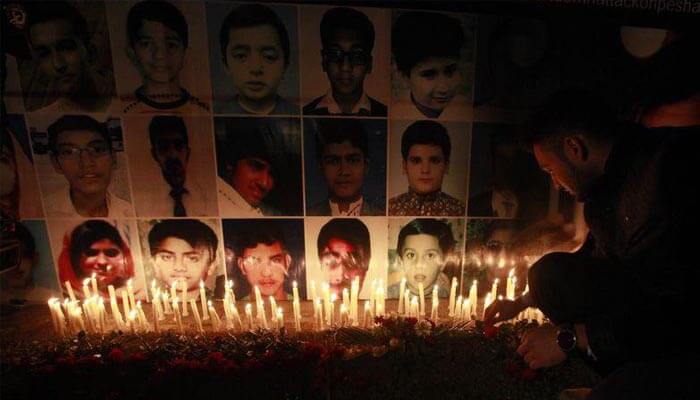 16 December 2014 was an unforgettable day in the history of Pakistan. It was the day when 144 children lost their lives at Army Public School – APS, Peshawar when the school was taken over and that day was made a nightmare for the students and teachers of the school.
In the wake of APS incident, ex-Prime Minister Nawaz Sharif and ex-Chief Of Army Staff Raheel Sharif launched Operation Zarb-e-Azab in the northern areas of Pakistan including FATA and North Waziristan. At the most difficult battlefield, the Pakistani soldiers fought bravely and cleared the area completely.
"Thanks to Allah, we have broken the back of perpetrators and soon they will become the part of trash of the history", said ex-PM Nawaz Sharif during an address to the nation. Ex-COAS applauded the efforts of brave soldiers as well. Raheel Sharif also wished for a prosperous life of APS survivors in a public meeting.