This post is also available in: العربية (Arabic) اردو (Urdu)
No matter what the circumstances be or what the situation be when it comes to celebration Pakistanis never hold back. The zeal and positivity this nation displays have gradually become its survival log. Pakistanis definitely know the true meaning of happiness and patriotism.
The day when Pakistan endorsed itself as a 'Nuclear Power'.
Seeing through the larger picture, Pakistan definitely inherits every inch of beauty and delicacies. The nation was given another reason to be proud of their country back in 1998. As the rivalry of Pakistan and India is nowhere hidden since the separation of the two states, nuclear tests were made by the neighbor on 11th May and then on 13th May 1998.
Pakistan's Shaheen III ballistic missile!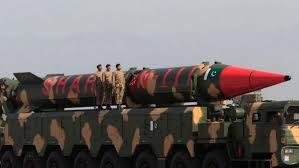 The major achievement of Pakistan in the year 1998.
Being a rival, Pakistan surely knows how to turn its enemy into ashes. In response to Indian nuclear tests, Pakistan performed 5 successful nuclear tests on May 28, 1998, in Chagai Hills situated in the Balochistan area. The scientists assigned to perform the task chose Koh e Kamran for the launch. As the fire trigger was pushed the explosion was so harsh that within several minutes, it turned the whole Koh e Kamran rock into yellow dust. Two days later, Pakistan did another nuclear test and it was again a massive success.
Also read: The Latest Addition To Pakistan's War Trophies Includes Abhinandan's Gear And Our Heart Is Oozing With Pride!
Here's an image of the Chagai District in Balochistan!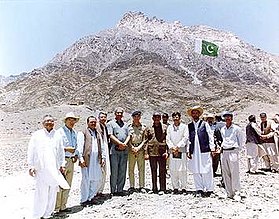 The successful nuclear tests performed by Pakistan was enough to warn the enemies and make the nation proud. The day is still celebrated and remembered among the masses. After the success of nuclear tests, Pakistan became the seventh nuclear power of the world and the very first among the Muslim world.
Youm e Taqbeer and its significance among the masses.
Since then Pakistan celebrates Youm e Taqbeer meaning 'The day of God's greatness' every year on the 28th of May. The enthusiasm, happiness, and pride are still the same among Pakistanis and several events are also organized to reminisce the effort of our scientists because of whom, we are a nuclear state today. May Allah always protect our homeland from evil intentions of the enemies.
Have something to add to the story? Write us in the comments below!