This post is also available in: العربية (Arabic) اردو (Urdu)
A transgender girl from Nowshera was brutally harassed and stripped by 3 medical staff members from the Nowshera Hospital in KPK. The individual shared the news of social media and it went viral instantly. She attached the picture of the abuse that happened to her and Pakistanis started reaching out, sharing it on all platforms.
The Trans Action Pakistan Was the First Page to Spread the Brutal Abuse!
Transgender girl in district Nowshera of Khybrer Pakhtunkhwa is sexually harassed and striped by 3 medical staff in Nowshera hospital.She was beaten bruttaly by her freind and went to police station for fileing complaint. She was referred to hospital.by police for medicolegal where she was harrsed and stripped by medical staff who also harrsed and rediculed her. #TransAction
You Can See the Bare Back In this Picture, Showing How her Clothes Were Ripped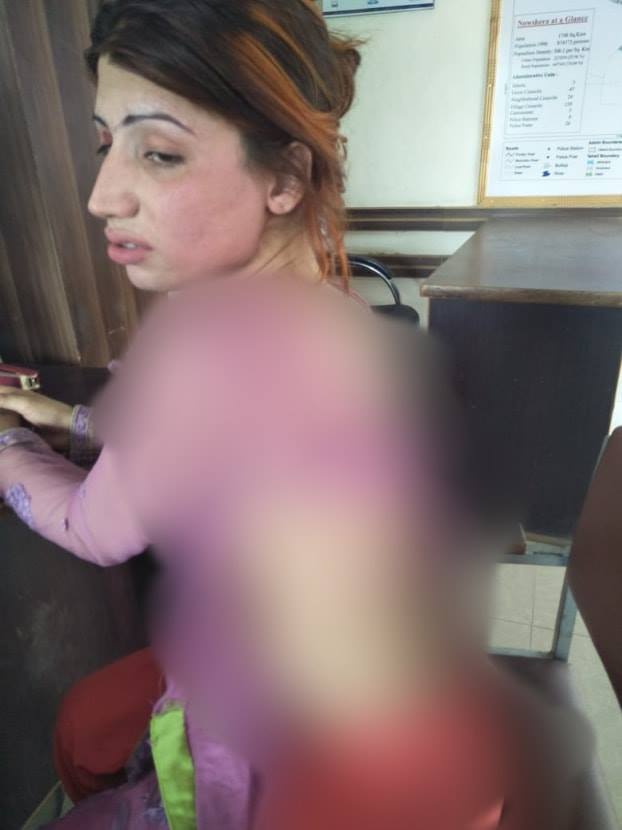 And Look at the Bruises on her Face