This post is also available in: العربية (Arabic) اردو (Urdu)
As the YouTube community is growing with each passing day, a number of people have chosen content creating as a full-time career. Bloggers, vloggers, pranksters, roasters and many other categories have been added to the list which makes it more like a family. Having a massive number of subscribers is the main target of these creators, plus the perks YouTube keeps in its store for them on crossing the Million mark is just another topic to hop on.
Since 2019 has started, several foreign vloggers visited Pakistan and oh boy! fans had gone crazy. Another Pakistani born Canadian YouTuber Shahveer Jafry, carrying a huge fan-base was recently spotted in the country's capital which is said to be his hometown too. Yesterday, Shahveer uploaded a vlog on the internet and Pakistanis are falling in love with him.
The video is here. Check it out:
The video is basically a social experiment and a message of sharing for everyone. Shahveer told his fans that an Islamabad based eatery 'Foodies & Friends' contacted him following his arrival and asked him to collaborate for a social experiment. A total of 100,000 Pakistani rupees were handed over by the eatery to Shahveer and asked him to help the needy with that money.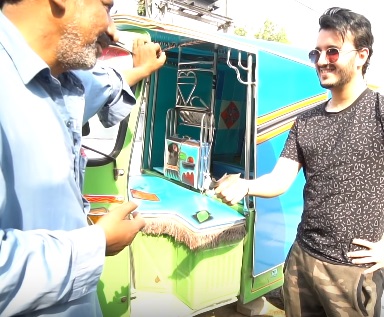 As the rickshaw and taxi walas seem to be the most affected one's these days because of the recent hike in petrol prices, Shahveer decided to help that community. Along with his cousins he took several small rides in different rickshaws and helped them by paying them a lot more than the actual fare. People were so touched by this act of kindness that the video has been shard numerous time since yesterday. Some even criticized Shahveer on recording the whole thing but you know 'sb ko khsuh nai kia ja skta'.
Check out the reactions here:
Just an opinion!

This guy knows it!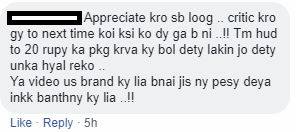 Are You Serious?

This person is not impressed with the distribution!

That is some serious prayers!

Where the world is getting worse day by day, helping someone just adds up to your good deeds. We are quick to judge someone recording themselves while helping others but we don't understand the fact that it is to urge others to help the world. Into this world, full of people like Sham Idrees, be like Shahveer Jafry.
Liked this story? Comment below!