This post is also available in: العربية (Arabic) اردو (Urdu)
Pakistan is not short of talented individuals; several of whom haven't been discovered yet. Pakistan's recent records are filled with student inventions, winning international competitions and professionals making breakthroughs in their careers. This was the narrowed down version of the plethora of talent that isn't restricted to any specific age group or profession and you will find them belonging to different backgrounds.
One such Pakistani man managed to secure one of the most prestigious jobs any Muslim would dream of, simply because of his passion and talent. Ustaad Shafiq-uz-Zaman has been working as a calligrapher of Al-Masjid an Nabawi for the past 30 years. He has received several accolades and garnered a lot of respect, rightly so. He is known as an 'ustaad' since he has countless students from all over the world.
Most of the calligraphy installed in the mosque is the work of Shafiq-uz-Zaman. He has been living in Saudi Arabia for the past 40 years and used to work as an electrician at a shop in Riyadh. He told the media when his life changed for the better. It all started when the competition to find the best calligraphers for Haram was held. For Shafiq, although he has won several competitions in the past since he was a little child, this particular competition was a golden opportunity. He secured the first position.
Shafiq narrated the journey. He told the media how they first thought he was an Arab but was shocked to find that a Pakistani not only can write Arabic, that too so beautifully but was fluent in speaking the language as well.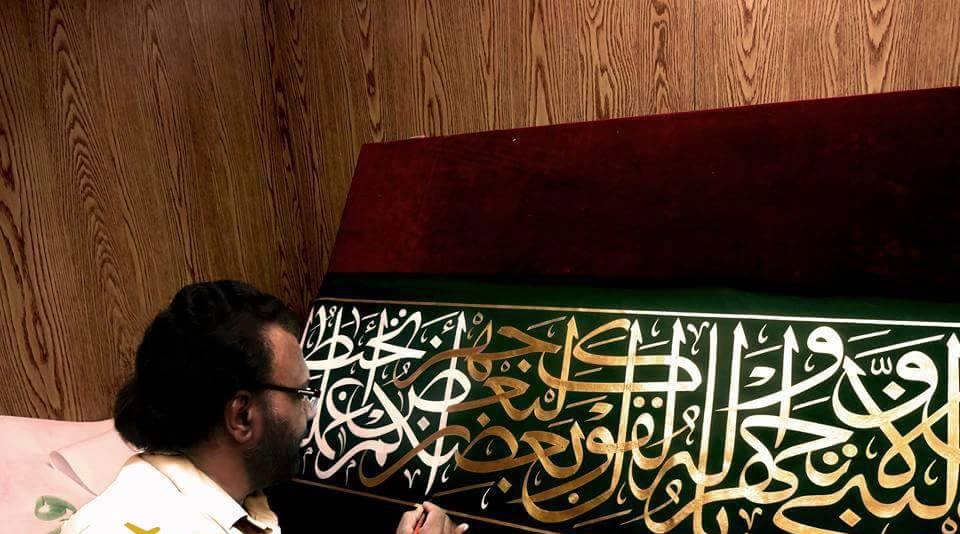 He was always fond of Arabic calligraphy ever since he was little and was more interested in this craft than studies. It has definitely paid off as he continues to work for the holiest of mosques. Shafiq has reportedly worked on 177 domes and counting. He expressed with joy that working on calligraphy in Prophet's mosque brings him inner peace that he cannot find anywhere in this world. It's such meticulous work that too for a place like this that Shafiq mentioned how long it takes to finish. He added that some pieces although looking quite small took a year to complete while others a few months.
Watch the video!
مسجدِ نبوی کے پاکستانی خطاطمسلمانوں کے سب سے مقدس مقام پر مذہبی تحاریر لکھنے کی ذمہ داری شفیق الزمان کی ہے جن کا تعلق پاکستان سے ہے۔مزید: www.independenturdu.com/node/8031/

Posted by Independent Urdu on Tuesday, May 28, 2019
This is definitely a matter of immense pride and honor that he has brought to Pakistan. Another such individual of Pakistani descent working in Saudi Arabia is Sheikh Muhammad Al Luhaidan, who was appointed as IMAM of Masjid-E-Nabwi ( Madina ). They have managed to acquire the highest of honors bestowed to any Muslim; that is being the IMAM And calligrapher of Prophet Muhammad's mosque.
Ustaad Shafiq-uz-Zaman has dedicated his life to his craft, something he was always passionate about. It's one of the biggest achievements anyone can have in their lives. How do you feel about this? Comment below.