This post is also available in: العربية (Arabic) اردو (Urdu)
Ever since the Pulwama incident, Indians have been trying to take Pakistan by storm, rallying together and speaking against our country. Today, they trespassed into Pakistan and stirred a huge storm on social media with it.
Now, it seems like Bollywood celebrities are aggravated and don't have much to do nowadays, lol! Well, they had reacted in a similar way after the Pulwama incident as well! It seems like among the many big names from Bollywood, Ajay Devgan, Sanjay Dutt, the infamous "Dabangg' hero, Salman Khan, too has made it to the list and they're now revealing their real faces!
Ouch!  How many of you are actually heartbroken by this news? Guy, let's face it. This indeed is infuriating and the statements of these Bollywood celebrities are full of disrespect.
Well, we're not surprised!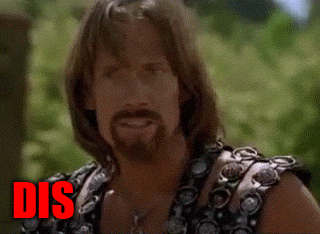 Have look at what these Bollywood stars had to say after the trespassing but let us tell you that are Pakistani awaam is savage AF and man, they're trolling level is 67673547972!! Haha! Also, let's not miss out on the savage response by our Twitterati awaam!
SALMAN KHAN'S TWEET HAS GRABBED EVERYONE'S ATTENTION!
Respect @IAF_MCC Indian Air Force… Jai ho !!!

— Salman Khan (@BeingSalmanKhan) February 26, 2019
Yes, 'The' Salman Khan everyone adores and idealizes has finally tweets against Pakistan saluting the Indian Air Force! Yup, guys, this is it. Your 'fav Bollywood celebrity, too, has made it to the list! Salman Khan's attitude is clearly visible!
And well, here's how Pakistanis trolled him and yaar, they're savage af!
Hilarious!
Zaahir hai jab acting na ati ho to jhoot bhi theek se nahi bola jata ?

— Khabees Orat (@Khabeees) February 26, 2019
This guy here has got his facts right!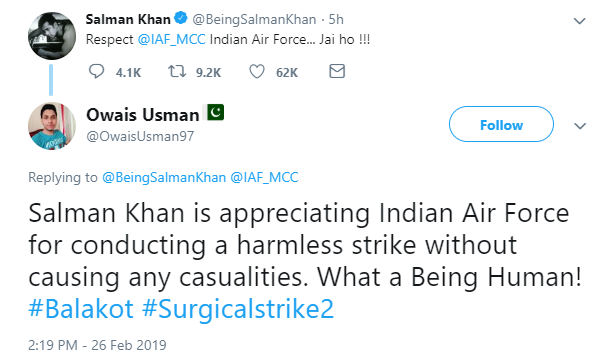 And just in case you missed out on other celebrities!

BOOM BOOM!!!

Sanjay Dutt jumped in too!
Salute to the #IndianAirForce for their indomitable spirit in keeping our country safe! Let us all pray for their safety. Jai Hind ??

— Sanjay Dutt (@duttsanjay) February 26, 2019
Dayum, Sanjay Dutt just got owned!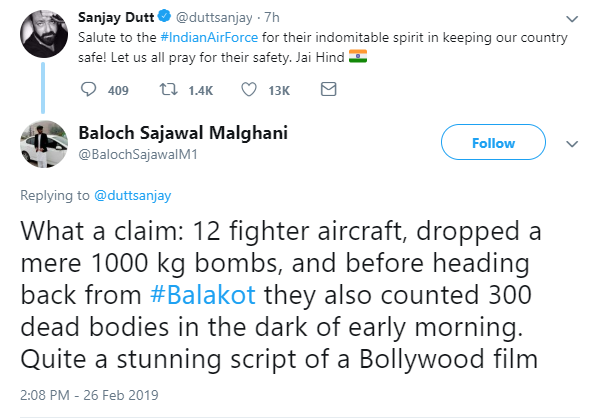 Anupam Kher sure seems proud of his PM!
Today will be a good day to start saluting Prime Minister @narendramodi too.?? https://t.co/cFrSQIz91o

— Anupam Kher (@AnupamPKher) February 26, 2019
Akshay Kumar bhi giraft mein agaye!

Siddharth Malhotra is pretty impressed!
Very proud of the #IndianAirForce. We salute our brave pilots ! जय हिन्द ! जय भारत ! #Respect

— Sidharth Malhotra (@SidMalhotra) February 26, 2019
And here's what this one user had to reply to Siddhart's tweet!

We're loving the unity of Pakistani in this matter and let's see how far this goes! And as far as these Bollywood 'celebrities' are concerned, Pakistanis are canceling them alongside many others. In fact, all of Bollywood! Sad, sad.  Well, it seems like this will go on for quite some time now and we'll just to wait and see who's next!
In the meanwhile, Pakistanis, your trolling game is so on point!