After creating an everlasting effect with his performances in both television and radio, the veteran actor, Qazi Wajid, left the world at the age of 87. As per the information, he was rushed to the hospital in Karachi late night and was under treatment after he complained
of heart palpitation. The extraordinary actor was awarded in 1988 with a Pride of Performance Award by the Government of Pakistan.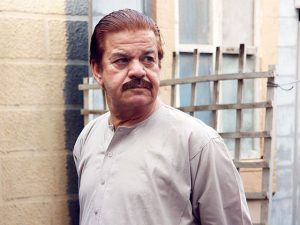 Lahore 1930 was the place and year of Qazi Wajid's birth. His early education was of Lahore after which he shifted to USA for a short time. On his return, he honored the Pakistani industry by his presence for almost 65 years, not only as an actor of TV, film, and stage but also as a radio artist. Qazi Wajid has a number of classic Pakistani Television shows on his credit like Haiyan, Dhoop Kinaray, Mehendi, Khuda Ki Basti and much more which the audience still remember by heart.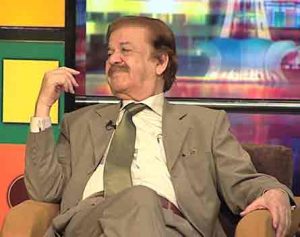 The news of him being no more has made everyone sad as none of the media platforms feels complete without his presence. A large number of people are still in shock as no one till now, has been able to accept it completely. Speaking to a leading newspaper, his colleague, Javed Shiekh said:
I just heard the news and I can barely believe it at the moment. This is a great loss for the industry as well as humanity. There are so many memories associated with Qazi bhai, but the one thing I always admired about him was his dedication to the profession. When he was on set for a recording, the only thing in front of him was his script and he would not participate in any other banter during that time,"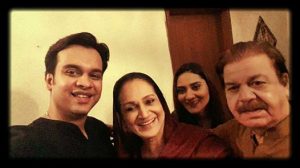 A number of celebrities took Twitter to express their emotion on the loss of a brilliant actor.
HE WAS ONE OF THE FINEST ACTORS OF PAKISTAN
Saddened to hear about qazi wajid passing away. First saw him in the iconic play khuda ki bastee and over the last several decades he established himself as one of the leading artists in the country.

— Asad Umar (@Asad_Umar) February 11, 2018
AMEEN
Saddened at the demise of renowned showbiz star Qazi Wajid & law expert Asma Jahangir. May Allah have mercy on the departed souls.

— Jahangir Khan Tareen (@JahangirKTareen) February 11, 2018
EVERY PAKISTANI IS SAD OVER HIS DEMISE
What a shocking and sad news for a big fan… RIP Qazi Wajid sb…
To HIM we all return !

— Gharidah Farooqi (@GFarooqi) February 11, 2018
THIS SURE IS A HARD DAY FOR OUR NATION
2 important people left all of us today. RIP Asma Jehangir & Qazi Wajid. Beyshakk to Allah we belong & to him alone is our return.

— Hamza Ali Abbasi (@iamhamzaabbasi) February 11, 2018
THAT'S WHERE THE JOURNEY STARTED FROM
Versatile Actor
Qazi Wajid
Passed Away

Started his television acting career with PTV and was a great asset for the National Broadcaster pic.twitter.com/b7l5xl5MRA

— PTV News (@PTVNewsOfficial) February 11, 2018
SUCH A GREAT HUMAN BEING HE WAS
Inna Lillahi wa inna ilayhi raji'un

RIP Qazi Wajid Uncle.

What an artist! What a gentle, humble human being.

Pakistan. What a sad sad day 🙁

— Nadia Jamil (@NJLahori) February 11, 2018
GREAT PEOPLE LEFT THE WORLD
Qazi Wajid and Asma Jehangir are no more with us.. What a loss! Rest in Peace Qazi Sahab and Asma Jehangir!!!

— Imran Abbas (@ImranAbbas) February 11, 2018
AMEEN
Saddened to hear about the death of veteran actor Qazi Wajid. A great loss. May Allah bless the departed soul and give patience to the bereaved family

— Babar Awan (@BabarAwanPK) February 11, 2018
Qazi Wajid would no longer be amongst us all but his memories and performances will always be a part of the Pakistani media industry. His illusions on the television and radio will be missed but his legacy would continue to rule our hearts and minds. Mr. Wajid's amazing journey would never be an old history for any of his fans and followers yet it would teach a lesson to many out there of how to rule people's hearts from across the screen. May his soul rest in peace and be granted the highest of the ranks in heaven. If you liked this article then like, share and comment down below to give us your feedback.