This post is also available in: العربية (Arabic) اردو (Urdu)
General Pervez Musharraf is currently facing trial for treason under Article 6 of the Constitution and Section 2 of the High Treason Act. He was to appear before the court and record his statements but was not able to do so due to health reasons and appealed to adjourn his hearing. The court accepted and postponed until the 12th of June. This was the latest development regarding Mr. Musharraf.
[sociallocker]The counsel submitted his medical report along with pictures of him hospitalized. His health has been deteriorating to the point that according to his counsel Salman Safdar he has been admitted to the hospital at least 40 times in two years. He added that doctors have not recommended him to travel as it is not suited in this condition. Unfortunately, a recent update has raised serious concerns pertaining to his well being.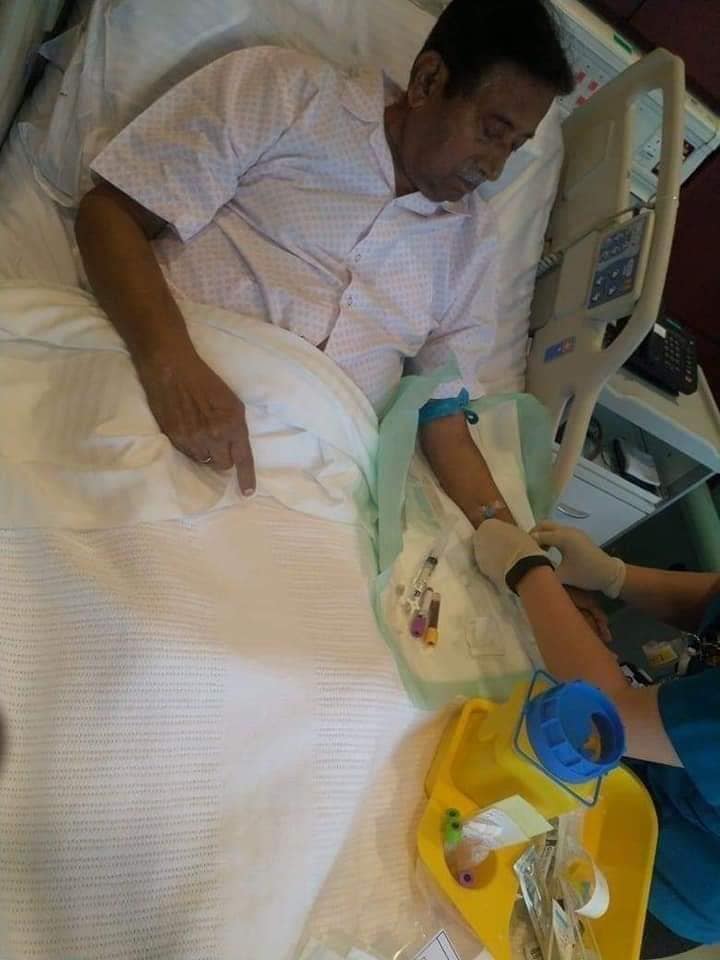 Read Also: Lastest pictures of Pervez Musharraf in the hospital is making people call him 'firoun'
Pervez Musharraf Rushed To The Hospital Again As His Health Worsened On Thursday
Messages started circulating on social media that he is critically ill and has been rushed to the hospital in Dubai. some sources suggest that one WhatsApp message claimed that he has passed away.
However, leader of Musharraf's All Pakistan Muslim League (APML) Amber Naeem said that he was discharged the other day. She said, "He is unwell and is taken to hospital when required but there is nothing to worry about regarding his life. He is fine now and at home."
Mehrene Adam Malik, Secretary General of the APML too tweeted regarding the fake news that was being circulated and clarified dismissing the rumors of his health deteriorating. She tweeted:
There is no truth in rumors on social media about Former President of Pakistan General Pervez #Musharraf on ventilator or critical condition. He is fine, spending time with his family and as advised by his doctors, taking rest. May Allah bless him with long and healthy life. Amen

— Mehrene Adam Malik (@AdamMehrene) May 30, 2019
Earlier this month, Musharraf's lawyer reported to the special court that his client has been suffering from several diseases and some of which are life-threatening. He has not returned to Pakistan since 2016 and has been a resident of Dubai ever since.
Mr. Musharraf is scheduled to appear before the court sometime in June and if he fails to do so, the court will proceed against him. So do you think his health will allow him to travel back to Pakistan? Let us know in the comment section below.[/sociallocker]