We often talk about how the Emirates is a land of opportunities for third world countries, especially for people from Pakistan, India and Bangladesh. However, what we do not often talk about is that people from all these three countries, suffer the worst treatment at the hands of the Arabs.
It does not have to do a lot with race, but by our actions. Pakistanis, most of all, are disgraced in the UAE for their horrific actions, things which might go unnoticed in Pakistan, but would never be let out easily in Arab countries or elsewhere in the world.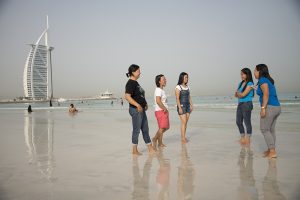 Recently, an incident came to light where a jobless Pakistani man was arrested by Dubai authorities for sexually harassing and touching a Filipino woman inside a hotel. As per the Khaleej Times, the Pakistani man saw the Filipino woman sleeping at the reception of a hotel in Dubai, this is when he approached her and touched her inappropriately, sexually harassing her.
When the matter was taken up by the court, the 19-year-old from Pakistani denied the case altogether, stating that he was being framed for something he had not done. But matters were proven in the court and the young man was convicted and deported back to Pakistan from Dubai.
The woman who complained against the boy is 38-years-old and says that she was waiting for her friend in the hotel's reception. "It was around 3:30pm. I suddenly fell asleep on the couch. When I opened my eyes, I saw a man touching my thigh and abdomen," the Filipino woman alleged. "He came back a few minutes later and gestured to me to walk to him. But I ignored him. I reported him to the police the next day because I was then shocked and confused about the incident," she recalled.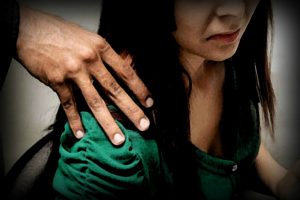 As per the woman, she had no idea how long she had been touched for inappropriately by the Pakistani teenager and says that she is scared and scarred after the incident. "He spoke to me in a language that I don't understand. When he came back later, he wanted to talk to me but I did not go to him," said the foreigner from Dubai.
As per the woman, she did not scream for any help, because there was no one around in the hotel at the time. The Pakistani teenager says that he is being framed and that he had nothing of the sort. No CCTV proof was revealed in the case nor were their any witnesses, but the Pakistani image in Dubai is already so flawed that the woman was believed easily.