This post is also available in: العربية (Arabic) اردو (Urdu)
They leave their houses to serve their country and it's people, not knowing if they will return to their families alive. Our brave soldiers fight with honor, ethics and are fearless; it's as if they are imperishable. Their determination, courage, and selflessness definitely are.
Pakistan's daredevil army has won a gold medal in the world's toughest Cambrian Patrol competition held at Wales, UK four times in a row. This is definitely one of the countless achievements Pakistan army has a claim to.
They have given us much to be thankful and proud of. In the face of adversity, we can rely on all of our forces but as important it is for Pakistan to remember the greatness our army possess we must not forget the lives sacrificed for our and Pakistan's sake as well.
Pakistan's brave soldier Adeel embraces Shahadat after fighting PTM protestors who opened fire at army's checkpost in North Waziristan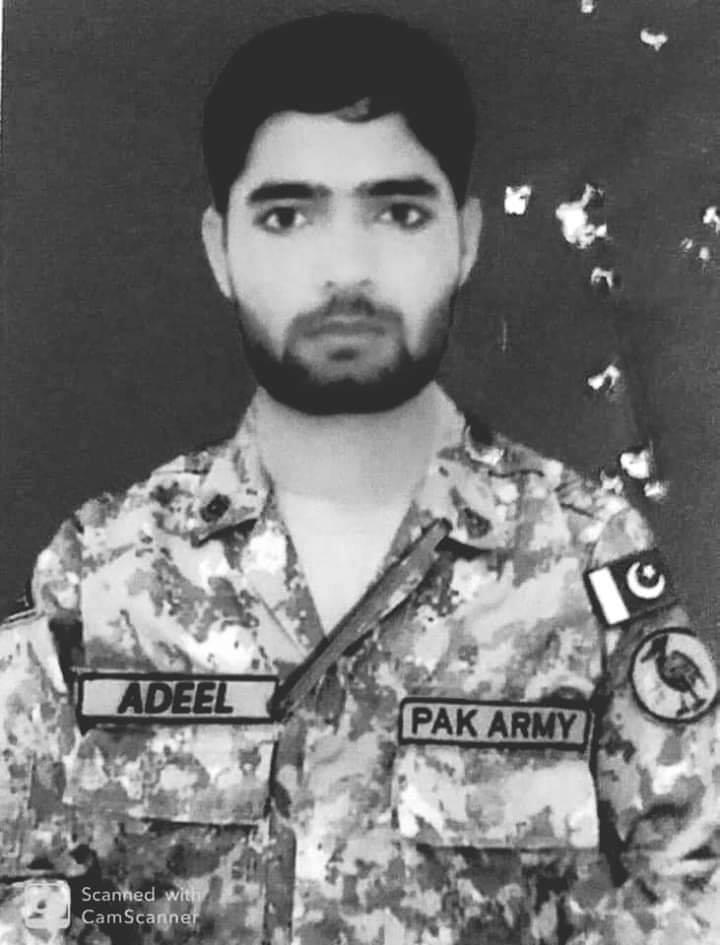 It is being reported by the Inter-Services Public Relations (ISPR) that Kharqamar check-post came under fire by a PTM group that was led by MNA Ali Wazir and Mohsin Javed Dawar. Their motives according to the sources were to pressurize the army to release the person caught under the suspicions to be the facilitator of the enemies. The information also stated that the troops exercised maximum restraint in the state of being provoked and receiving fire. As a result of this engagement from both ends, five army men were injured while on the other side three men from PTM group sustained injuries and 10 couldn't survive.
According to the statements, the injured were shifted to an army hospital while the perpetrators, lawmaker Ali Wazir, eight of his supporters and Dr. Gul Alam Wazir have been caught. Unfortunately, Mohsin Dawar is on the run.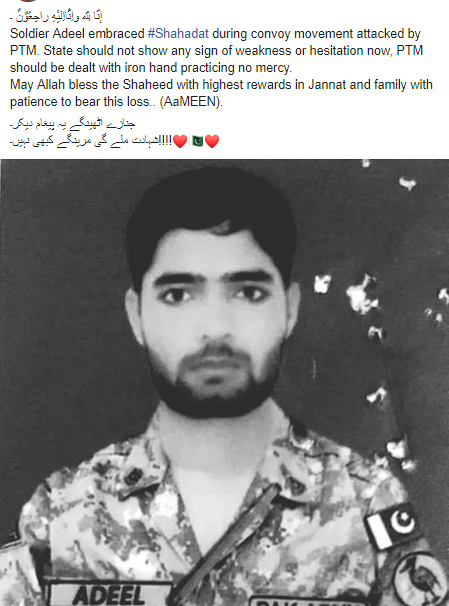 Adeel Shaheed and countless other martyred soldiers are not just the souls that lost honorably in the line of duty but in fact are the irreplaceable sons of Pakistan and their families that have made us proud as well. Pakistan can never repay Adeel or any other soldier that laid their lives for the safety of this nation. We salute you all!
 Share your sentiments in the comment section below. We would love to hear from you!