Disclaimer*: The articles shared under 'Your Voice' section are sent to us by contributors and we neither confirm nor deny the authenticity of any facts stated below. Parhlo News will not be liable for any false, inaccurate, inappropriate or incomplete information presented on the website. Read our disclaimer.
This post is also available in: العربية (Arabic) اردو (Urdu)
MBBS, Engineering and the CSS are considered as the top-notch fields to build one's student career in the semi-urban areas of Pakistan. Those who excel in Biology dream for MBBS while the others who are good at Mathematics choose Engineering. The CSS lads are only recognized once they pass the exam, and when they are appointed with grandeur.
Intermediate students are highly indoctrinated to achieve maximum grades and they already have decided their careers depending on their selection of subjects. Only pre-medical and pre-engineering with some areas having computer sciences are offered in the colleges of the semi-urban areas. Those who get maximum marks make it to the top medical colleges and engineering universities, which are usually public, while others who get average marks are forced by their patents to study one of the two subjects in their pursuit of idealizing MBBS and Engineering.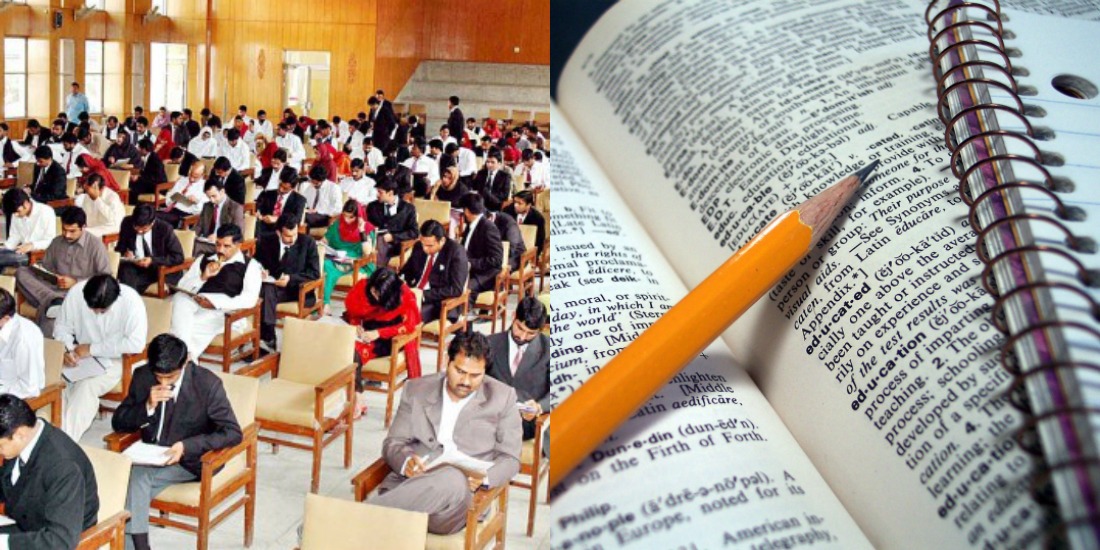 The irony is the majority of these parents don't even know the ABC of these fields. They want to go with the flow which eventually distorts child's abilities to be the flow. Not only are the students discouraged to pursue careers other than the big two, but they are also considered as less intelligent and mediocre if they show up their desires to opt for careers in fields like business, finance, social sciences, media, arts, poetry or in other such fields.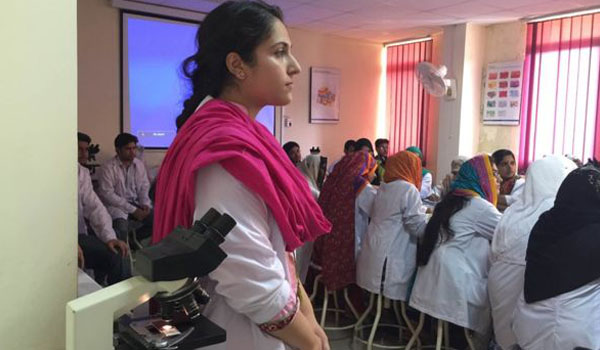 According to Dr. Noman Ul Haq, a renowned social critic and a former faculty member at Harvard University, the US is the global power because it is rich in arts, culture, history, and poetry and because it values innovation and creativity. It is the world supreme power because it never puts the literary culture at bay. It is above all for the fact that it not only masters the necessary literary details of its own culture and history but it also supports the detailed studies of the languages and cultures of the other nations.
Taking "From Ghalib to Bollywood" from a professor last semester brought to my knowledge that we have never standardized the texts of legendary poets like Ghalib and Faiz. We used the website made by the students of Columbia University to study our very own Ghalib. How shameful was that!
We are so obsessed with material and economic development that we are losing our culture and history. The non-standardization of a language is a tenet to the demise of a language. We need to wake up from slumber and realize that we no longer live under colonial rule but we live in a global village. Global language i.e. English is significant and mandatory but the murder of the language as well as the social sciences by the hands of the materialist perspectives of the policymakers and colonial mindsets of the society is a shame.
We know as an under-developing country, we are bound to produce doctors, engineers, economists, and bureaucrats. But mere money or material can't complete us as a nation. We need arts, music, and poetry to explore our inner selves. The discouragement to pursue the social sciences is deeply melancholic not the encouragement to pursue MBBS or engineering. And sadly, the nail in the coffin is that even if you are interested in your career in Quranic sciences, the society reckons you a mediocre and keeps telling you that you could have achieved much more.
The only paradise for those who pursue social sciences is CSS because of two significant reasons: 1) Easy social mobility- you move from a lower-middle-class level to upper middle class and upper class 2) Easy access to unlimited power- you are the kingmaker.
Serving the public is an honor and the job is reputable only when one pursues it for the sake of public service, not for one's personal benefits and for the aforementioned two reasons. It should be made clear that we can produce quality writers, anchorpersons, political activists and human rights activists from those who belong to semi-urban or rural areas because they are well-grounded in our social realities. They are more experienced about the issues that their urban counterparts spend their lives for. I yearn for a beautiful combination of rural and urban educated people in organizations that work together for social issues.