This post is also available in: العربية (Arabic) اردو (Urdu)
The Supreme Court on Tuesday granted Nawaz Sharif bail for six weeks in Al-Azizia case on medical grounds.
A three-judge bench of the apex court headed by Chief Justice Asif Saeed Khosaf reserved the decision after Sharif's lawyer and NAB prosecutors completed their argument.
Nawaz Sharif would not be allowed to leave the country after being released on bail. The court ordered him to submit Rs50, 000.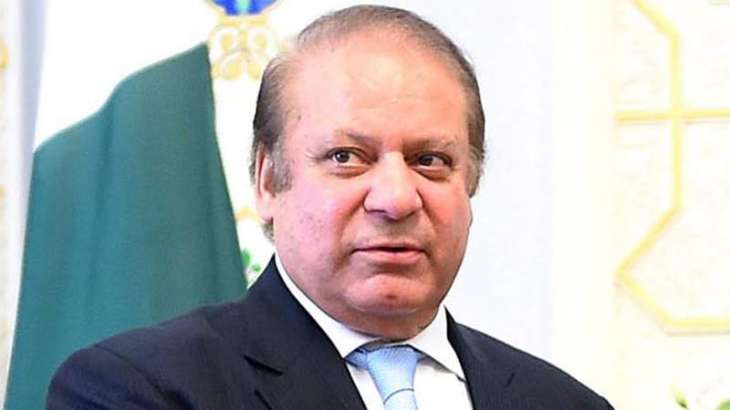 During the hearing on the bail plea, the Chief Justice demanded Sharif's lawyer to prove that his client's health is getting worse in view the fact that his medical condition dates back to 2003 while he was sentenced in 2018.
The CJP was quoted by TV channels as saying "you want Nawaz Sharif's bail. We can order his treatment from any hospital of his choice in Pakistan,"
When Khawaja Haris refereed to a letter of Nawaz Sharif's physicist Dr. Lawrence, the Chief Justice asked him to explain the legal status of the letter.
He told how the letter can be produced as evidence when it was not addressed to the court. He also said Dr. Lawrence's letter was written to one Adnan, which is a private communication between two individuals.
"Nawaz Sharif's reports say he is suffering from heart disease but we want to know whether his life is in danger.
Tell us how his situation is different from his medical history. How is his health worsening," the CJ was quoted as having told the lawyer.
Khawaja Haris said angina attacks can damage Nawaz Sharif's heart. "All medical boards have said Nawaz Sharif's angiography is necessary."
Supreme Court played smart Bail granted, but not allowed to go abroad. On the other side not personally impressed with SC's move, #SupremeCourt #WhereIsMedicalHistoryYaddiDeo

— Hisban Memon (@hisbanspeaks) March 26, 2019
NAB has said that Nawaz has no life-threatening condition. The former prime minister wants to go abroad; the accountability bureau further said and urged that his application is rejected.
People are sharing their view on the current matter and have taken Twitter to do so and well, see for yourself! The reactions are absolutely PRICELESS! LOL.
Terrible, terrible verdict. 6 weeks later, #NawazSharif should file another bail plea on medical grounds citing this very verdict to release him for another 6 weeks.

— Ali Salman Alvi (@alisalmanalvi) March 26, 2019
Logon, zara bach ke!
#NawazSharif chor thoray waqt k liey bahar aya hay…. apnay jaiboen ka khayal rakha jaey… CHor wapas aya aor Pakistan he may rahay ga… Lihaza security barha dia jaey.#SupremeCourt #CaravanOfCorruption

— M.Ibrahim (@EngrIbrahim700) March 26, 2019
Jo baat hai!
Unable to understand why PMLN is happy about decision. NS only to get trearment within the country which #PMIK was already willing to give ??‍♂️#NawazSharif #PTI

— Baawa G (@baawa_g) March 26, 2019
HAHAHAHAHHA!
#Nawazsharif got summer vacations for 6 weeks ! ?

— Imran Ayyaz (@imransheikkh) March 26, 2019
Legendary tweet!
1st Ramadan ko shaitaan k sath wapis jail ma #NawazSharif

— Shoaib Wani (@shoaibwani) March 26, 2019
The NAB prosecutor, however, opposed the bail plea saying Sharif has no severe illness. The IHC on February 25 had dismissed Nawaz's petition seeking bail and suspension of seven-year sentence in Al-Azizia reference on medical grounds.
During the last hearing on March 19, headed by Chief Justice Asif Saeed Khosa, a three-judge bench summoned a response from National Accountability Bureau (NAB). Due to the limited capacity of Court Room No 1, where the is issuing security passes in order to regulate the entry of the people.
According to the press statement, only petitioners and respondents whose cases were fixed in the top court will be allowed to enter the premises of the Supreme Court building. Journalists and advocates who come to the court regularly will be exempted from passes.
What do you guys think of the verdict? Let us know in the comments below!
Read Also: MARYAM NAWAZ TWEETED ABOUT NAWAZ SHARIF'S STAGE 3 KIDNEY DISEASE