Imran Ismail is considered the jolliest and happy politician till this date, he is not only smiley himself but he makes sure that everyone else around him smile too! His convocation speeches are quite famous among Pakistanis. Just recently, his speech in Iqra University's convocation 2018, he said a few things which filled the hall with laughter. Imran Ismail said that when his brother graduated he did not only bring the degree home but another gift which was his wife. So, he said to the students that hope you all are bringing such gifts home.
Imran Ismail loves singing, and when he sings he enjoys it to the fullest. "Rok sako toh rok lo, tabdeeli ae ray" when he sang that on stage Imran Khan had a laugh at the sight of Sindh Governor singing and enjoying.
He has many other "shoq" one of them is his love for leather jackets and Harley Davidson.
You can tell by his smile!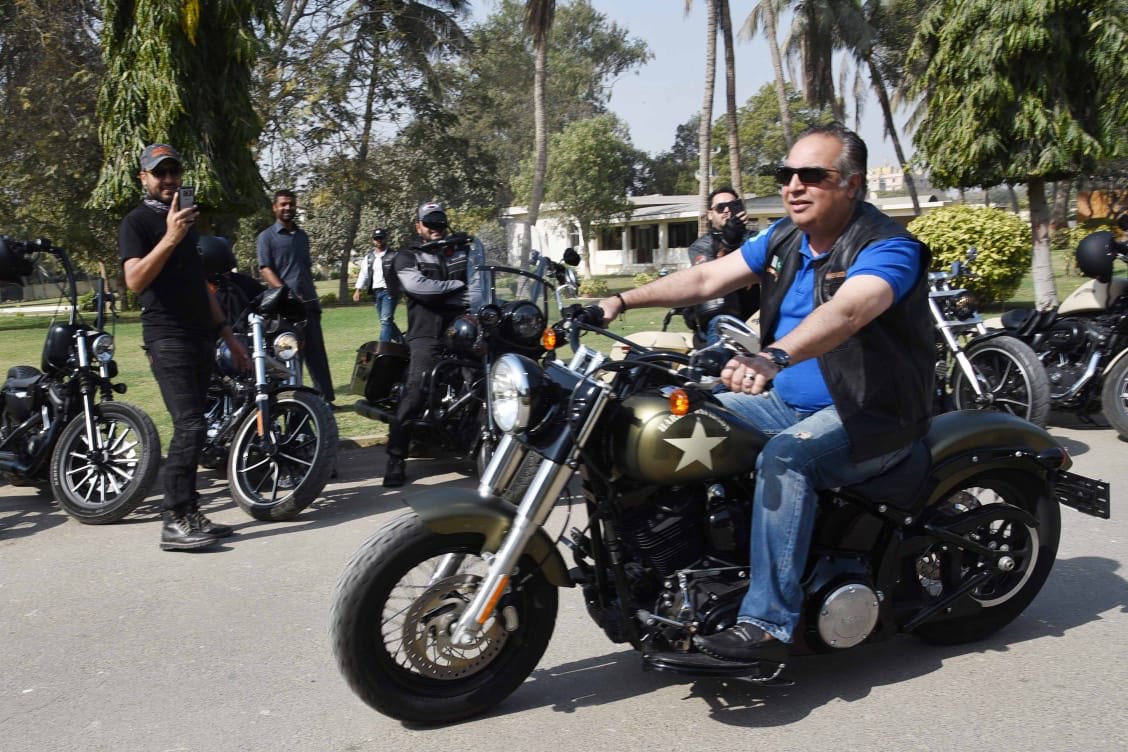 Talking of Imran Ismail and his shoq, he is fond of desi food. Be it nihari or biryani, he loves devouring anything if it's tasty and serves the purpose.
But who knew that he would go a little far with this love for food?! He declared to have a biryani festival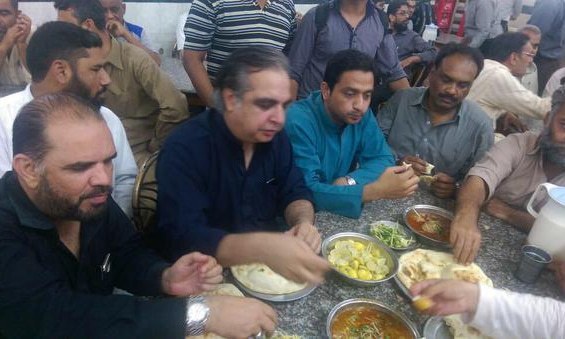 He shows all signs of being a true Karachiite, his love for Harley Davidson, singing, and food! What a perfect combination, ain't it? And biryani is every Karachiits weakness, we love biryani and we also love the fact the Karachi is the only city in the whole wide world where biryani is made to its perfection.
And a biryani festival isn't a bad idea!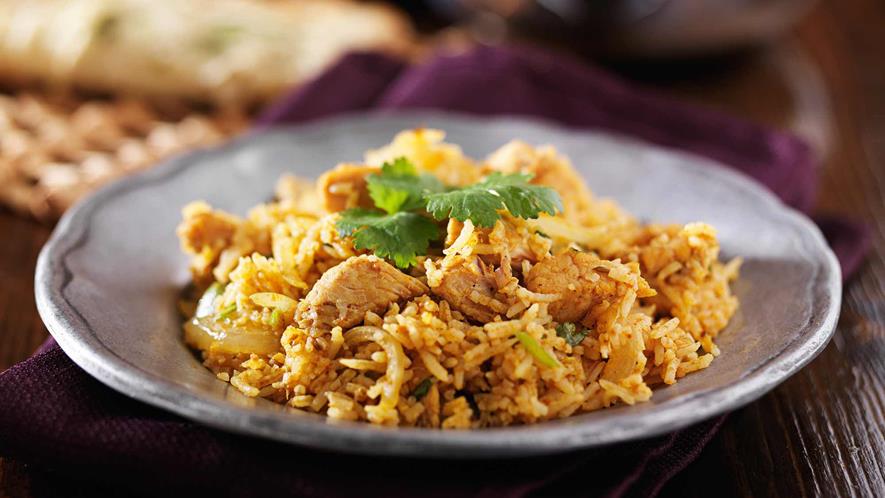 After hearing this news, the people of Sindh are just beyond happy. Wouldn't be, after all, its BIRYANIII!!!
And we support Imran Ismail for biryani festival!
FOR REALLL!
Greatest ever!
Who doesn't love biryani? Apart from the biryani or salan fight, there is another fight of "right kind of briyani" which usually occur between Lahoris and Karachiites!
Karachiites think that Lahoris and Islamabadis have bland and tasteless "pulao" type biryani whereas Lahoris believe that Karachiites' biryani is full of everything except rice, lol!
Biryani war is too long and is never-ending. There are other people who fight that if biryani should have aloo or not. Oh, well!
Are you a Lahori or Karachiite? Are you aloo in biryani or no aloo in biryani type of person?! Let us know in the comments below!