After the incident of Zainab Ansari's rape in Jhang, Punjab, a lot of debate has taken place on digital media, as to what drives pedophiles and what brings out the beast in them. Many theories have come forward, including the showcasing of children in forms beyond their maturity level.
Previously, a famous morning show was banned from showing children dancing, with host Sahir Lodhi becoming the center of the scrutiny. PEMRA took action against the show and its content. Today, the Punjab Government has formally banned dancing at various school events, which includes female students.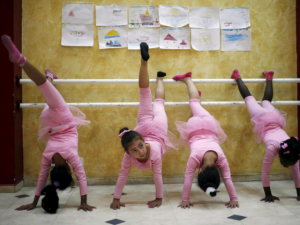 The ban has been imposed throughout the most populated province of Pakistan, both in private and government schools. Even though dancing is thought of as a recreational activity for children, the essence of extra-curricular has been taken out of context here. Any school which does not follow the ban will be fined heavily, even have their licensed cancel.
As per the notification issued by Govt. of Punjab, "During special occasions, such as competitions, parents day, teachers day and even orations there was a custom of students dancing on Pakistani and Indian songs." Living in the Islamic Republic of Pakistan, the Government of Punjab believes that such activities promotes immoral feelings, leading to incidents that cannot be prevented.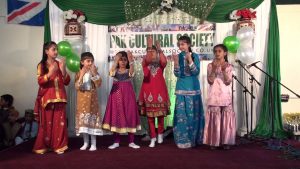 The notification further stated that such activities also pull away children from the religious norms of Islam which levy in the country. Also, schools that force children to take part in such competitions will also have their licensed cancel for promoting immoral activities among children.
This is how people have been reacting to the news on social media
Do you hear that? Stop the dancing you immoral irreligious school kids. Don't spread seeds of evil with your school dances. We must purify our society one ban at childhood at a time!. https://t.co/22wT9MxYRU

— Sarah N. Ahmad (@situationsarah) March 12, 2018
The type of dances .. deserved this ban.. good…
Punjab bans dancing at school events https://t.co/aDL5Z5zqoW

— Atif N. Jamil (@sidhudajutt) March 12, 2018
All DEOs (District Education Officers) in Punjab have been directed for strict implementation of the ban in every school of the province. Anyone who violates the rules, including officers, teachers and other staffers of schools, will face the music if rules are broken.