This post is also available in: العربية (Arabic) اردو (Urdu)
The federal government of Pakistan has succumbed to the demand of the IMF (International Monetary Fund) regarding increasing the prices of electricity and gas. Another demand that was accepted by the government was to make the National Electric Power Regulatory Authority (NEPRA) an autonomous body that can take their independent decisions to set electricity prices. According to the sources, the Oil and Gas Regulatory Authority (OGRA) will also be made autonomous in setting the prices and only exporters will be given limited subsidy in industrial consumers.
340 Billion Will Be Paid By The Consumers For Gas And Electricity In A  Span Of Three Years
On the other hand, Dr. Firdous Ashiq Awan, Special Assistant to Prime Minister on Information and Broadcasting said on May 5 that Dr. Reza Baqir has resigned from the IMF to serve Pakistan. While talking to media in Islamabad, Dr. Firdous said, "We welcome Reza Baqir as Governor State Bank of Pakistan (SBP). He has come to support Prime Minister Imran Khan on economic front"
Pakistanis Distraught And Confused With The Decisions Of The Government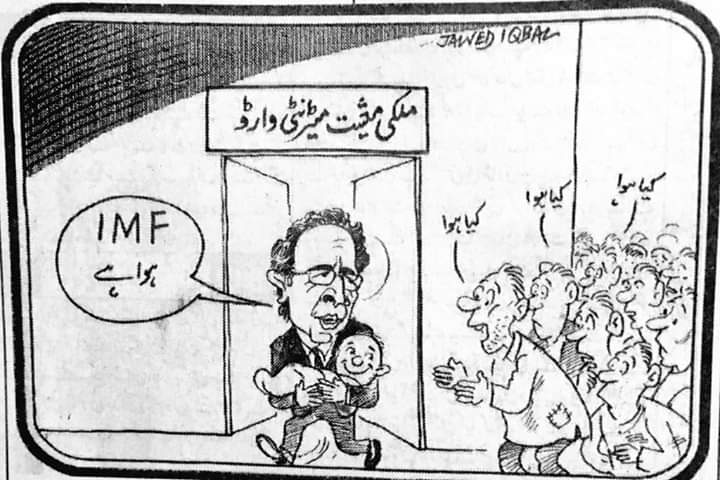 The poor and middle class of the country are goners considering the price hikes.
Urban middle classes, traders ,stock brokers and poor people of Pakistan should prepare for crash landing. #Pakistan #IMF #Electricity #Petrol

— Crypto Bible (@Karachi_Post) May 8, 2019
PTI government has everyone confused; Showing concern regarding high gas bills and then accepting IMF's terms of increasing the prices even more
On one side, the #PTI govt agreed with #IMF to increase gas and electricity prices. On other side, the PM took notice of higher gas billing. I'm confused that what's going on? #Pakistan #PMLN #PPP

— Silly point (@numberingdata) May 8, 2019
The sovereignty of Pakistan sold to IMF. Pakistan collapsing?
Bajwa doctrine has put Pakistan on the brink and sold sovereignty of the nation to international financial institution #Pakistan #IMF #PTI #Conspiracy #Establishment

— Crypto Bible (@Karachi_Post) May 8, 2019
Former Finance Minister of Egypt declared the IMF model a disaster and warned Pakistan not to follow their steps. What is the future of Pakistan now?
#Egypt warned #Pakistan 10 times not to use #IMF model as poverty in #Egypt doubled. #Rezabaqir #SBP. pic.twitter.com/AKUZ7UZZ23

— Frankly Speaking (@occupiedbypak) May 6, 2019
A large chunk of Pakistan's population is middle class and poor. Recent inflation has caused severe frustration among the masses and with the government accepting demands of IMF leading to major price hikes, the country will be pushed into extreme poverty and chaos. Pak-IMF deal is yet to be finalized and is in process.