So, the most awaited Football World Cup 2018 have just started and this is all you need to know about your favorite Mohamed Salah!
        Group A, be warned! Egypt's Mohamed Salah is all set for Uruguay start on the first day of Eid on Friday as Egypt returns to the World Cup after 28 freaking years!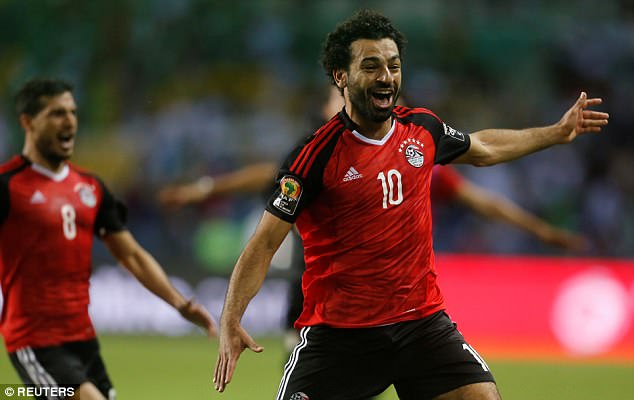 Egypt coach, Hector Cuper said that star striker Mohamed Salah has recovered from his shoulder injury and will almost certainly play against Uruguay in the sides' World Cup opener on Friday (June 14).
"We still have to see how training goes today, but I can almost assure you 100 percent that he'll play, we are all very optimistic that he will be on the pitch," Cuper announced on Thursday.
The 62-year-old Argentinian added: "Salah is very good and he has recovered very quickly."
Star Striker Salah, who suffered the injury in Liverpool's Champion's League's final loss to Real Madrid on May 26, is one of the biggest names in the World Cup and will be crucial to the weak-looking Group A also featuring the hosts, Russia and Saudi Arabia.
Egypt plays Uruguay – in Yekaterinburg in just the second game of the tournament, following Russia against Saudi Arabia in the opening match on Thursday.
Salah was one of the outstanding players in the world this season as he helped Liverpool to the Champions League final.
Salah, who turns 26 on the day of the game, gave 100 million frantic Egyptians a massive boost on Wednesday when he joined a squad training session.
His World Cup dream was left on the brink when he exited the Champions League final in tears after Real Madrid skipper, Sergio Ramos wrestled him to the ground nearly three weeks ago, which resulted in his injury!
   Good Luck, Lad!