It's been three weeks since Pulwama terror attack but Indian media and social media users aren't ready to accept the fact that Pakistan wasn't involved in it. Even after the Pakistani government released an IAF pilot who was taken into custody on 27th February when two Indian planes tried to enter LoC and Wing Commander Abhinandan's jet was knocked down by Pakistan Airforce.
The Indian journalists are still busy in creating a fuss about everything and so the social media users like Shekhar Chahal. He shared a few screenshots as proof of their claims of taking lives of 300 people who were involved in Pulwama incident. According to Shekhar, one of his friend from Pakistan told him the truth about Indian airstrikes in Pakistan.
Here Is What The Indian Guy Wrote In His Tweet!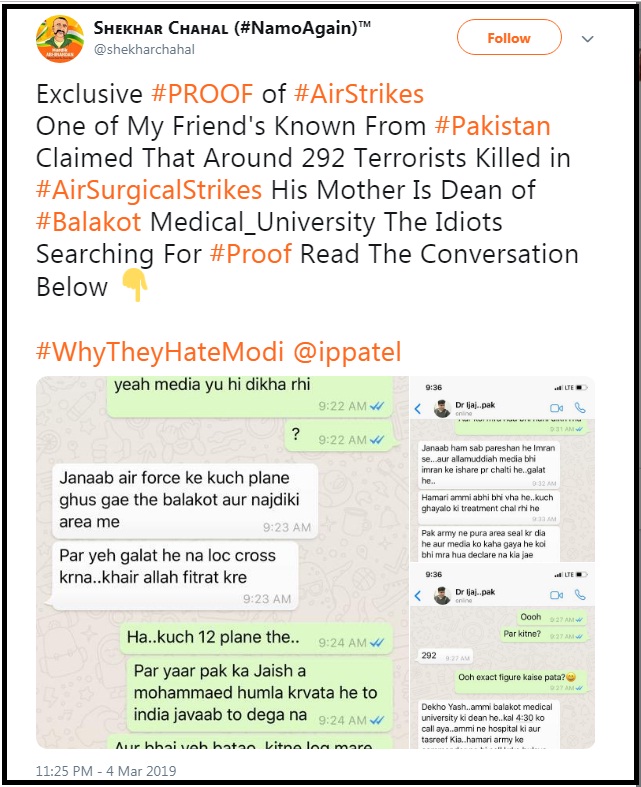 Here Are The Screenshots Shekhar Shared In His Tweet!
Screenshot Number 1: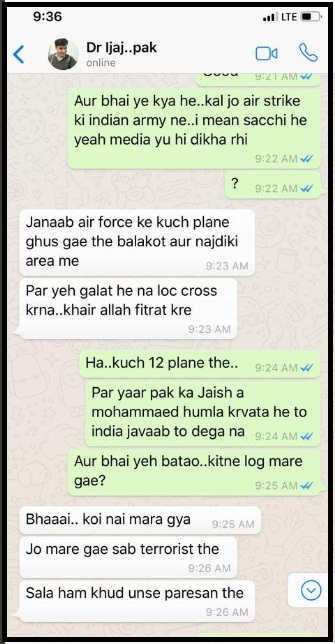 Screenshot Number 2: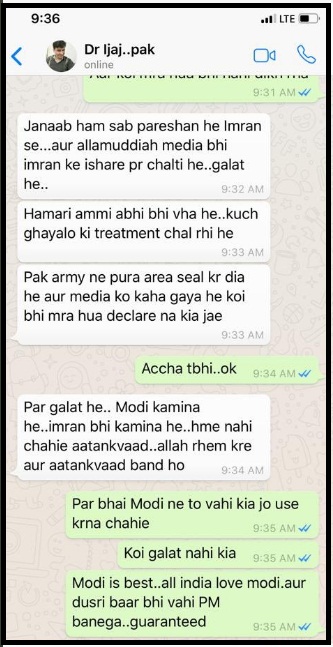 Screenshot Number 3: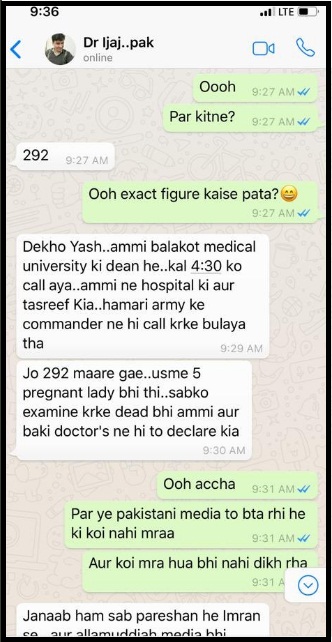 Wait. Have You Noted The Errors In These Screenshots? See Them Again!
Screenshot Number 1:
Screenshot Number 2: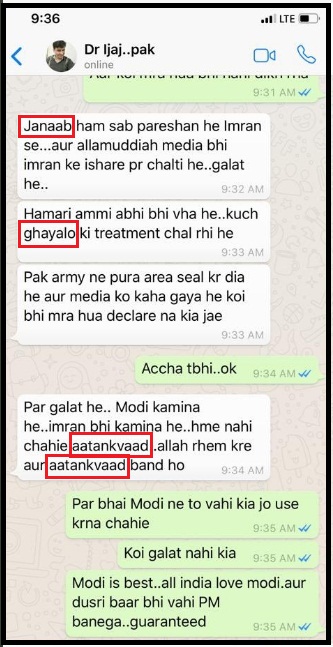 Screenshot Number 3: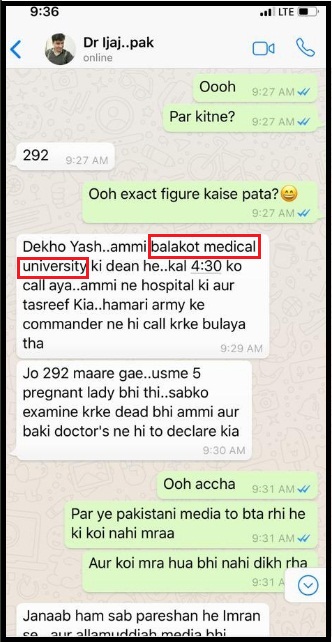 Like Us, There Are Many More Pakistanis Who Are Correcting His Facts!
He Said It All…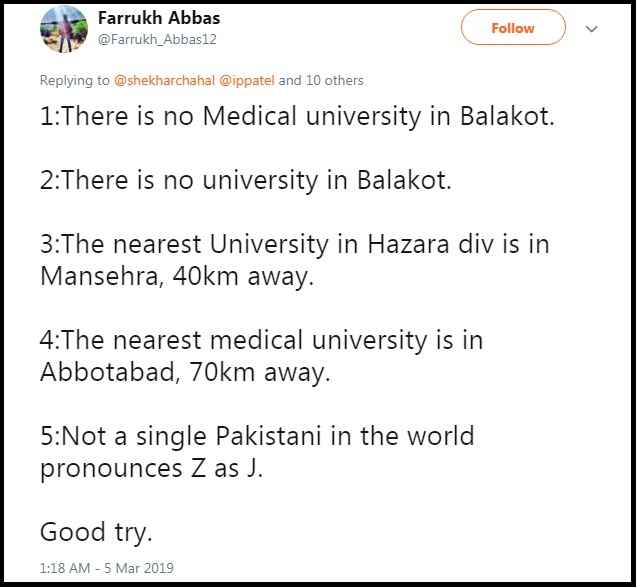 HAHAHA!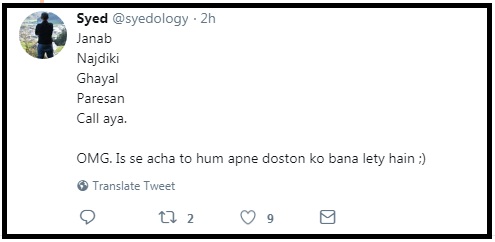 Hassan Aa Jaega!

But The Poor Guy Shekhar Chahal Is Trying To Prove His Facts AT ANY COST!!!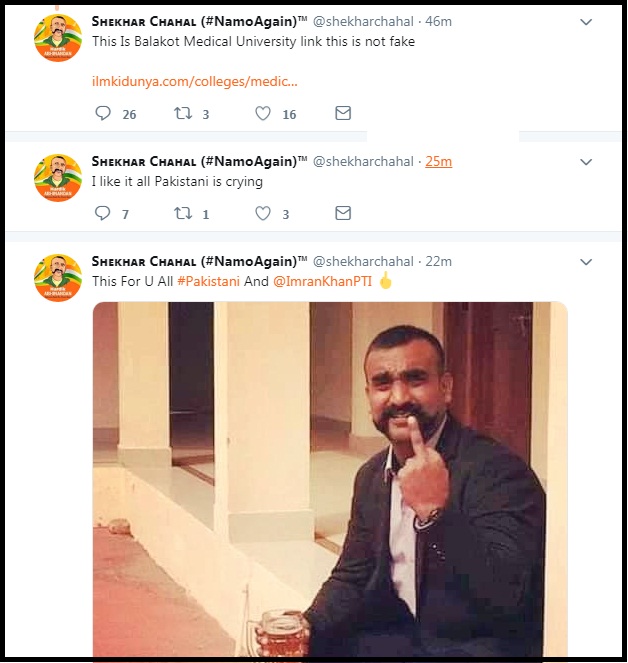 Well, Shekhar Chahal is not the only one who is spreading false and fake news on social media. Many Pakistani journalists have shared their views on Indian media's reporting style. The social media activist Muhammad Jibran Nasir, news anchor Faisal Qureshi and many Indian celebrities are slamming Indian news channel for spreading false news.
The tension between the two states escalated after 14th February 2019. Pakistani Prime Minister Imran Khan denied all the false claims of Indian media in his speech as they were busy in proving Pakistan's involvement in Pulwama incident. Imran Khan said that Pakistan will not think of replying, Pakistan will reply. He also said that Pakistan wants peace with India and had nothing to gain from the Pulwama incident. He offered to cooperate if any evidence was shared.
After that, 26th February marked the day when Indian jets tried to enter LoC from Muzzafarabad sector and Pakistan Airforce responded immediately to send them back to their homeland. But they came once again on the very next day but luckily, one of their pilots was taken into custody by Pakistan Airforce. Pakistani Prime Minister Imran Khan sent IAF Pilot Abhinandan Varthaman back to his country as a gesture of peace.
It seems that Indian media and people would take ages to reach that sensibility level for reporting any incident!