This post is also available in: العربية (Arabic) اردو (Urdu)
President Donald Trump has a habit of referring to countries, not by their names. First, he declared a host of African nations "shitholes." Then, he changed Nepal to "nipple" and Bhutan to "button" in a briefing ahead of a meeting with India's prime minister.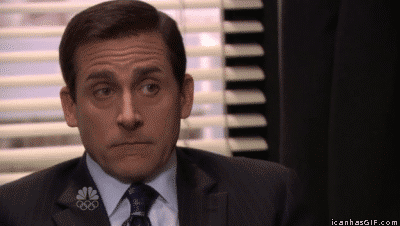 The man has a brain that's a size of a pea and as sad as it is – he just never fails to entertain us and he has done that on various occasions. Complex pronunciations and time zones are reportedly scrambling Trump's attempts at diplomatic outreach. He's not very bright and we're aware of that.
Trump's mispronunciation caught a lot of attention and from memes to critics – Trump is now officially a laughing stock for countless people. Here's how Twitter responded to all this.
This user looks pretty damn upset!
@realDonaldTrump is known for his nicknames for people he don't like. "Nipple" and "but" are the nicknames he gave to Nepal and Bhutan. He is the biggest bully. I don't think he has problem in pronouncing those names.

— स्यानदाइ™️ (@Syaandai) February 6, 2019
Word!
There's a lot of news today, but I again repost this gem: President Trump Called Nepal And Bhutan 'Nipple' And 'Button' In Intel Briefing and Thought Both Countries were Part of India (They are Not).https://t.co/9ckgjIp1KY

— Wajahat Ali (@WajahatAli) February 5, 2019
Check this out…
Trump calls Nepal 'Nipple'. A great American mind!

— Rama Kant Mishra (@RamaK_Mishra) February 6, 2019
We're quite amused!
Nipple and Button ….?????…I'm done pic.twitter.com/ojr4r3G4gN

— Rio Djan (@DjanRio) February 5, 2019
Well, everyone's laughing!
I have no idea why I'm laughing so hard at such a serious issue!
I can't help it. ?

— Just Judy (@laadeebugg) February 4, 2019
Oh Yeah!
Donald Trump pronouncing Nepal and Bhutan as Nipple and Button has made my day better yet infinitely worse.

— Not a Creative (@nota_creative) February 5, 2019
LOL
If I needed a last straw it would be #Trump pronouncing Nepal "nipple." #SOTU

— Jim Bessman (@JimBessman) February 5, 2019
Certainly!
Trump's mispronunciation of the most basic English words makes me question whether he was actually born in this country. #SOTU

— David White (@dewjr87) February 6, 2019
Not just Trump mispronounced Nepal and Bhutan, he also thought they were a part of India. Trump needs to avoid saying certain words or names when talking to a foreign leader because he's unsure whether he can pronounce them properly. Trump always must to be respectful and make sure he gets pronunciations right.
Have a look at this video which was shared by CNN, this just might lift you up if you're feeling low! We promise.
What do you all think about this entire fiasco? Care to share your thoughts on Trump's massive accomplishment! (NOT)