Rape which was seen as something taboo is becoming increasingly normal now. Every day, we see a new rape case for instance, just recently the rape case of the pregnant goat. It was just unbelievable that even animals are not safe from this horrific act.
Another incident was reported and it took place in the city's Shah Shams area, Multan. A police officer, an assistant sub-inspector of Multan were arrested on Tuesday for raping a girl with his two fellows.
It was confirmed by a police officer that "Assistant Sub-Inspector Tariq was arrested on the girl's complaint".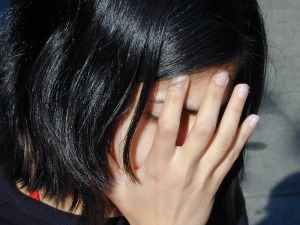 Another case has been registered against the three men on at Shah Shams Police Station after the girl complaint. "Raids are being conducted to arrest the other two suspects," the senior officer informed. The girl was shifted to a hospital for a medical check-up.
Earlier this year, there was another case in January where an elite high-class policeman was arrested for a different rape case. He had raped and blackmailed a young 15-year-old boy in Haripur.
The survivor kid told the police officers that the accused prosecutor raped him multiple times. They also made a video of the heinous act. The complainant said the video was used to blackmail him into having sexual relations with the accused and his friends. He was forced into doing all this against his will until he was recused.
These cases will continue to happen unless a strict action is taken against the accusers to teach others a lesson. Police are the protectors and saviors of a city. They are meant to look after the citizens and fight crime. But how will the police fight the crime if the police themselves are involved in committing it?
This issue is now becoming very serious as the rape cases are increasing at a pace like this.