This post is also available in: العربية (Arabic) اردو (Urdu)
The veteran Captain, Younis Khan, once again won our hearts with a remarkable gesture he did today. He gifted his iconic bat that saw him scoring a mark of over 10,000 runs in Test cricket to The Citizens Foundation (TCF). In order to promote the cause of supporting education for the unprivileged children, Younis Khan's carried out this important step. It is surely going to serve as a gesture of compassion and generosity and remains an integral token in promoting the very cause this organization stands for.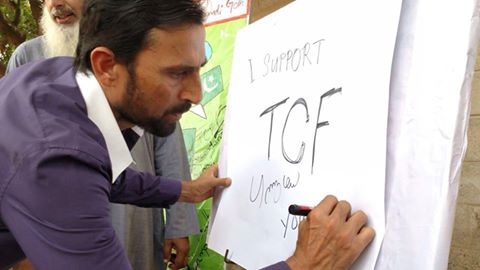 This is what Younis Khan had to say about it:
I bear testimony of the fact that education is the key to unlock the potential our great country requires. My gift could be important in enabling The Citizens Foundation to continue their great service in instigating a positive change in our society.
As a token of appreciation, former captain Younis Khan was handed a bouquet. It marks to remember his wonderful gesture.