This post is also available in: العربية (Arabic) اردو (Urdu)
Zakir Naik is hands down one of the most popular Islamic preachers of recent times. His lectures and sermons are followed by millions of people and they are immensely inspired by him. When you gain fame for whatever reason it may be, you're bound to make haters and enemies along the way.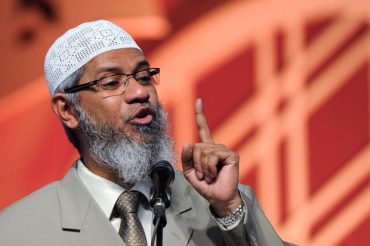 The famous televangelist and preacher Zakir Naik is wanted by the Indian authorities for quite some time now. The controversy actually began last year when in an attack at a cafe of Dhaka, one of the gunmen informed the authorities that he was majorly inspired by Zakir Naik. In turn, Bangladesh banned Peace Tv which was founded by Naik in 2006. However, Naik denied these charges saying,
"Killing innocent beings is the second major sin in Islam."
Consequently, in November India's counter-terrorism agency, the National Investigation Agency filed an FIR against Naik and the research center, Islamic Research Foundation (IRF) he founded in Mumbai. They accused him of indulgence in unlawful activities like money laundering and promoting religious hatred. Hence, Narendra Modi imposed a 5-year ban on IRF under India's anti-terror laws.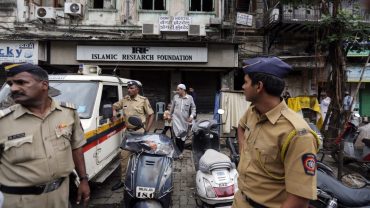 Zakir Naik's lawyer, Mubeen Solkar has denied these allegations and stated clearly that all the transactions for IRF were made through banks and legal channels. Because of all these charges against Naik, he has not returned to India since last July. His current whereabouts are also unknown but he did give interviews and attended press conference when he was in Saudi Arab. In 2012, Peace TV was also banned in India as according to them it's promoting the 'Wahabi school of thought'.  Hindu groups associated with Modi's ruling Bharatiya Janata Party (BJP) has also on several occasions propagandized against Zakir Naik and his followers.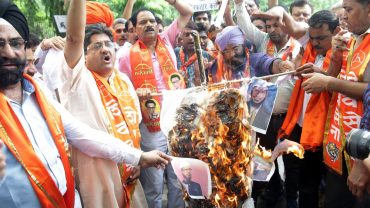 Many people have expressed their opinions that Zakir Naik has been targeted unnecessarily by the Indian authorities. Zakir Naik has clearly stated on many occasions that he is being charged with all these allegations because it is a part of the Indian government's agenda.
What do you think about these charges against Zakir Naik? Is it really fair for an Islamic preacher like Zakir Naik to be held against such accusations? Let us know through your comments.