Since the partition of India and Pakistan, media and journalism have faced a lot of ups and downs always. We do remember the struggles of Sir Syed Ahmed Khan and Maulana Muhammad Ali Jauhar who used print media to awake the Muslims of that time. But their struggles didn't go in vain, it is 2019 and we saw a number of influential media personalities in Pakistan whom people admire and follow.
With a boom of private channels in Pakistan, freedom of speech has allowed a lot of journalists to share their thoughts on the TV screen and reshape the people's thinking. They have influenced the population with their words and this profession has become the most daring one.
In this lot of journalists, there are a few whom people admire not for their bold stance or counter-argument on the live talk shows of the TV screen, there are many other reasons! With the emergence of social media, apart from politics and social issues of Pakistan, these journalists do share their personal life or relationship status from social media accounts.
Here are a few news anchors of Pakistan who shared pictures with their spouse on social media and people loved them!
1. Rabia Anum And Obaid
"One day,in ur search for happiness,u discover a partner by ur side & u realize that ur happiness has come to help u search."
Thanking every1 here for all the Duaaein that u sent us in the last few days.We both need these duaaein not just today but everyday ❤️
Rabia & Obaid. pic.twitter.com/tD9a7A1ynO

— Rabia Anum Obaid (@RabiaAnumm) February 19, 2018
Rabia Anam, famous anchor in the national news channel got married on 19th February 2018. Rabia looked beautiful and enthralling on her wedding day.
2. Aamir Liaquat Hussain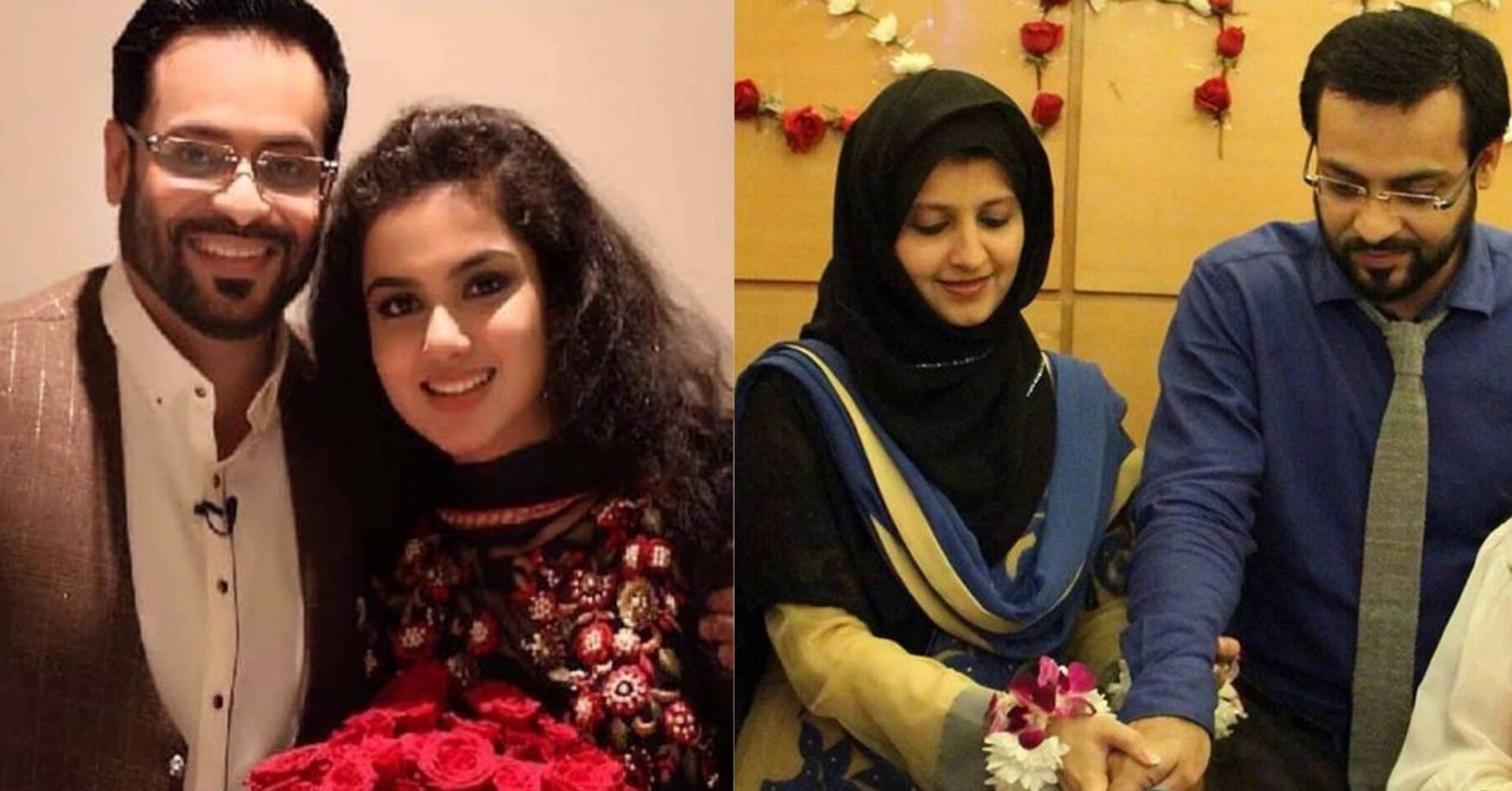 The renowned and controversial news anchor, political analyst, Aamir Liaquat Hussain was married to Bushra Aamir previously and from her, Aamir has two children. During General Elections 2018, Aamir Liaquat Hussain shared the details of his second wife Tuba and his fans and family were left in a shock.
3. Abdullah Sultan
The famous news anchor of Geo News Abdullah Sultan had a simple Nikkah ceremony at Badshahi Masjid, Lahore, where only close family and friends had gathered to make the event happening for the couple.
4. Waseem Badami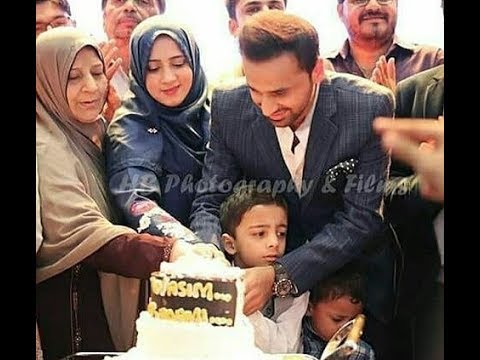 The famous news anchor of ARY News Waseem Badami never shared the details of his wife on social media, however, we managed to have found a few pictures of the couple!
5. Neelam Yousuf
Neelum herself has not posted any pictures on her social media accounts but her wedding photographer shocked Neelum Yousuf's followers when he posted the pictures of the newly-Nikkahfied couple. Her Nikkah ceremony took place in Badshahi Mosque, Lahore.
6. Ayesha Baksh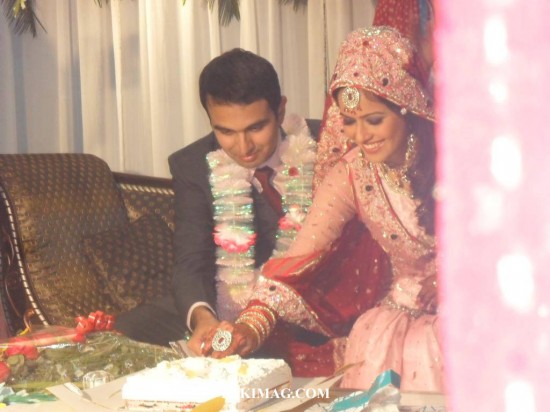 Famous Pakistani journalist Ayesha Bakhsh of Geo News, married to Adnan Amin and the two of them make a very beautiful couple.
7. Maria Memom
Gorgeous @Maria_Memon and @RiazUmar pic.twitter.com/k0UW3Mk0J2

— Ch Fawad Hussain (@fawadchaudhry) February 12, 2017
8. Sana Mirza
Shadi Mubarak lovely @SanaMerza Sada khush raho! ❤️❤️❤️ pic.twitter.com/O1h0uJ1owW

— Saadia Afzaal (@SaadiaAfzaal) March 30, 2018
Last year, another famous news anchor Sana Mirza also got married and the photos were leaked by one of Sana's co-anchor, Sadia Afzal. Sadia posted on her Twitter about Sania's wedding and shared a few photos.
Do you want to add more to the story? Share your thought with us in the comments!