A five-year-old girl Rabia was murdered after being raped in Orangi Town Karachi. Mukhtar Bibi, the mother of victim blamed the police for doing nothing as they have filed the complaint of her disappearance two days before her death.
She told media that Rabia left home in the evening to play as her routine. But when she did not come back, we filed a report in the nearest police station. Next day, when the police found her dead body from a garbage and declared it unidentified, they didn't even inform the family. The resident of Baloch Para in Orangi Town called on all their courage and went to Edhi morgue where they found Rabia's dead body.
Mukhtar Bibi expressed her anger and grief while talking to media about the dead body of her beloved daughter. The victim had torture marks on her body including the cigarette burn scars, broken hand, and feet.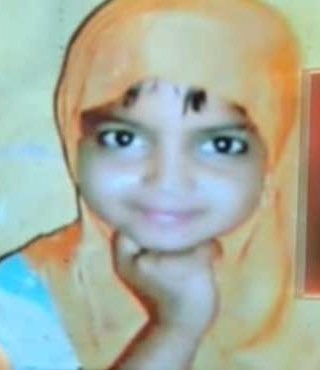 Madiha Naqvi, the famous TV anchor, and morning show host visited the house of victim and shared heartbreaking details about the family. In a 4 minutes video clip, Madiha burst into tears while talking about the things she observed at Rabia's home. She said that the girl was raped, her both hands were being cut, every single joint of her body was broken, her body was scratched and had scars of cigarettes burn, her tongue was out of her mouth when the police found her.
Madiha was almost crying when she told about the poverty she had witnessed at the victim's home. She added that a family who can't afford three times a meal, how could they demand justice for her daughter, let alone hire a lawyer?
Have a look at what she said,
She requested to raise voice for Rabia as we did for Zainab who was abducted and then killed in Kasur, Punjab. She demanded from every human to become the voice of Rabia's parents so that they could see the culprits hanging publicly.