The transgender community of Pakistan has always been suppressed and tortured in the country's 70 year history. The third gender has struggled hard to secure its basic fundamental rights, with hundreds killed unlawfully for not fitting into the spheres of society.
With the efforts of activists and NGOs, the community has stabilized in recent times, with events like the first transgender school of the country, The Gender Guardian, opening up and students registering for it in large numbers, in a bid to pursue education and skilled workshops. However, not everything is fine with the mindset of the masses.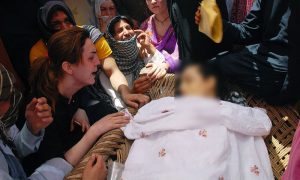 Recently, a very tragic incident has come to light from Mansehra, Khyber Pakhtunkhwa, a province where most transgender deaths have occurred. The latest event saw an innocent transgender shot dead on a very petty issue. A number of transgenders were invited to a dance party by locals in Mansehra.
One female transgender, who was performing on the party, was asked for change by a man, who gave her a bill of Rs. 1000, so that he could shower the money in lower denomination. When the person handed the bill over to the transgender, she refused to return it. At this, the man who had given her money, shot her in the head.
First the perpetrator shot two bullets in the air, and then shot the performer in her forehead. The saddened associates of the transgender community took to the streets in Mansehra and protested over the brutal murder, blocked roads and demanded for the killer's arrest. "Our community members are being killed without any reason in the entire province, but the police have failed to protect us," said the president of Shemale Association in Hazara, Maria Khan.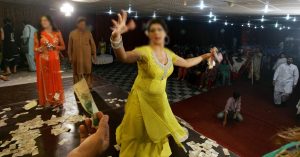 Maria Khan further questioned the authorities on providing them security and a tension free life, where she questioned the morals of men. She stated that if transgenders don't meet immoral demands of people who invite them for events, they are murdered, and nobody acts against the perpetrators. An issue as petty as Rs. 1000 does not call for the death of a human being, the man could have forcefully taken his money back, but he saw it as a kick to his ego, and decided to take the trans-woman's life.
According to research and reports, since 2015, more than 57 transgenders have been murdered in Khyber Pakhtunkhwa, and the recent death is the 4th one in 2018. The province's transgender community demands justice, once again.