Mobile snatching has remained as one of the worst traits of Karachi. Over the last decade, there's one thing that has bothered Karachiites more than anything else, and it is street crime. For the last 10 years, people of all ages, religions, sub aspects of society, have fallen prey to snatches on motorbikes.
Even though things have settled down a little more than before, mobile snatching still remains one of the worst vices of the city. One person, tragically, had to go to through similar fate when his phone was snatched on gunpoint.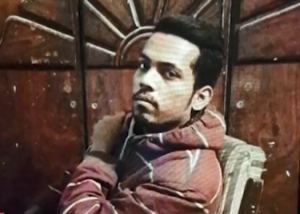 However, there was going to be a twist in the tale this time. After the thief took the phone, he decided to use it and take his picture, before whatever he did with the phone (most snatches have a whole ring set up to sell these phones on decent prices). The thief, as an ax on his own foot, decided to take his picture from the same phone.
It wouldn't have been so bad for him had used the phone's camera. But, as they say, what's written cannot be changed. The thief decided to take his picture with the famous social media app Snapchat, and then, uploaded it to the owner's 'My Story'. Soon, people were telling the phone's owner that somebody has uploaded a picture from your phone, and it does not look like him.
This is where the story got interesting, Snapchat uses Location Services that tell where the user is at the moment. With the thief's picture screenshot, the foolish being set himself up. When the phone's owner contacted Karachi police, SSP Irfan Ahmed Baloch, the Ex-Hyderabad SSP Famous for his 'half fry' and 'full fry' encounters, said that the with the thief's picture, both the phone and thief will be in police's custody soon.
It is often said that 'bure kaam ke liye bhi dimaagh chahye hota hai' making this quote a perfect fit on this particular situation. Mobile snatching in Karachi over the last few months has aggravated a little. but so have other situations in Karachi. The police is already under high scrutiny after Rao Anwar, the Ex-SSP Malir, went into hiding after murdering young Naqeebullah Mehsud in a fake encounter.
This thief, set his own fate. Had he not uploaded that selfie to Snapchat, he would never have come in the police's eyes, just as thousand of other phone snatchers aren't. So the next time somebody says Snapchat is useless, remind them.