One after the other, tragic incidents of domestic violence are being reported on a daily basis. Last week, a 22-year-old girl Rimsha and her 3-months-old son were tossed down from the balcony by her in-laws. And now another case reported in Charsadda – a district in Khyber Pakhtunkhwan, where a girl was killed by her in-laws for not being able to bear a son.
According to media reports, the 17-year-old Saadia was married to 50-years-old Kamil Khan which was the second marriage of Khan. Latif, Saadia's father told media that Khan didn't have a male child from his first wife and for the sake of a baby boy, he had married Saadia. Latif is a father of seven daughters and a victim of poverty which convinced him to marry his teenage daughter with a 50-years-old man.
Talking about the details, Latif told media personnel that the relationship between her daughter and son-in-law was good but it turned worse when her in-laws got to know that Saadia is not able to deliver a baby boy. Last Friday, Latif was informed that his daughter was thrown out of the house after being divorced. The girl was then kidnapped by her in-laws from her paternal home. They kept her at Mohammand Agency where on the request of Saadia's father, the local authorities raided the convicted house to rescue Saadia.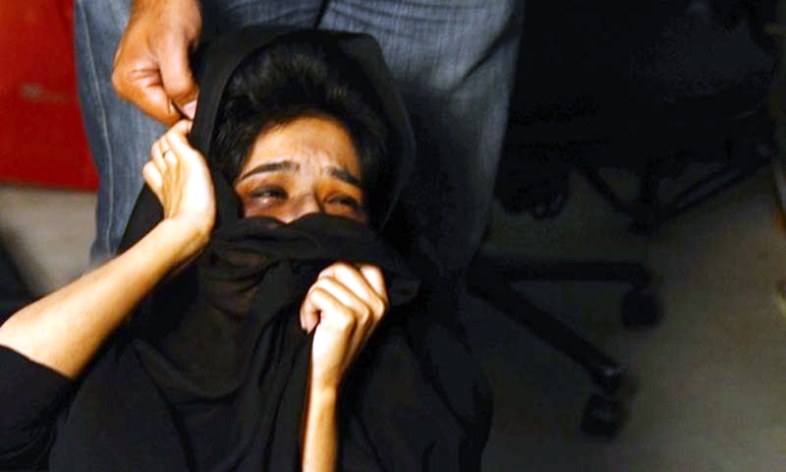 Unfortunately, the rescue team found the dead body of Saadia who was killed by her in-laws for obvious reasons. Latif approached the local and political administration and requested to arrest the criminals but the police didn't take notice and said that it is a de-facto tribal area.
Toseef Khalid, Assistant Political Agent Lower Mohmand Agency revealed that the police have arrested one of the culprits and the investigation is in the process to arrest the allies of the captive.
The conservative social norms about women in Pakistan is the root cause of the increase in domestic violence cases. On the top of it is the male dominance in our society which urges a man to have a son like him. Our society has normalized it for a woman to conceive a baby boy first otherwise she won't be able to earn the respect of this society. The governmental rules and regulations are no more useful for us until we, as an individual, are ready to change these absurd criteria of respecting a woman.