In Pakistan, social activists have been under the radar of almost everyone, which includes both antagonists and protagonists. The culture of helping others in their times of bereavement often backfires for activists, of which, Jibran Nasir is a huge example.
Another activist from Karachi, Talha Baig, has made a name and following for himself, by helping others, in times when they needed support. However, his line of work has substantially harmed him and his friend, especially after what happened recently.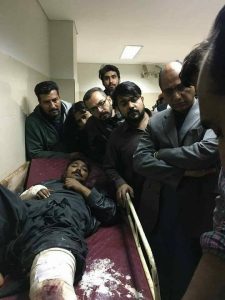 This is what Talha Baig had to say, after his friend and him were shot outside Talha's house:
"My name is Talha Baig and I live in Karachi Gulshan e Iqbal. I am a well known social activist who is always ready for everyone in any sort of current problems. On 14 December 2:30 pm me and my friend Ismail Malik were standing outside my house, when suddenly a car model 1988 corolla black color was speedily coming towards us in which 3 arms loaded men and one lady was sitting, the guy named Amir Shaikh aka Bobby who was driving the car stood with his pistol and started firing at us. He fired 8 to 10 rounds and i got injured with 4 bullets, and my friend got hit just next to his heart. But somehow, we survived. And my father just came out of the house after hearing shots. He stopped a rickshaw from closeby and took us to the hospital on time.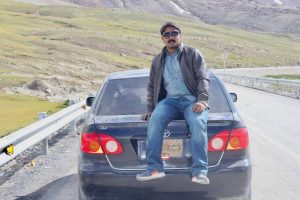 I recognize all of them, they were my in-laws, first they took away my wife & kids and filed a khulla petition in court, when I faced the courts, successfully, they resorted to this. They just came to kill me. I have launched an FIR but it has been 2 weeks and no arrest has been made yet. They are backed and supported by a business tycoon of the Malik group of companies, Malik Khuda Buksh. I demand their arrest and ask the media that why aren't they highlighting this issue?  Where are the LEAs? How can someone come outside my house and shoot at us? I plead for justice and request the Home Minister Sindh for prompt action against the culprits"
It is a shame that even people who try and keep vices out of our society are not safe. The government needs to take prompt action and notice of the incident, arrested Amir Shaikh aka Bobby as soon as possible. Talha Baig has been requesting for his basic right ever since he and his friend were shot.