This post is also available in: العربية (Arabic) اردو (Urdu)
In 25th December 2012, one of the most high-profile murder cases in Karachi took place when the 20-year-old Shahzeb Khan, son of the Deputy Superintendent Police Officer Aurangzeb Khan was gunned down in Defence Housing Authority (DHA) when he was returning with his sister after attending a wedding.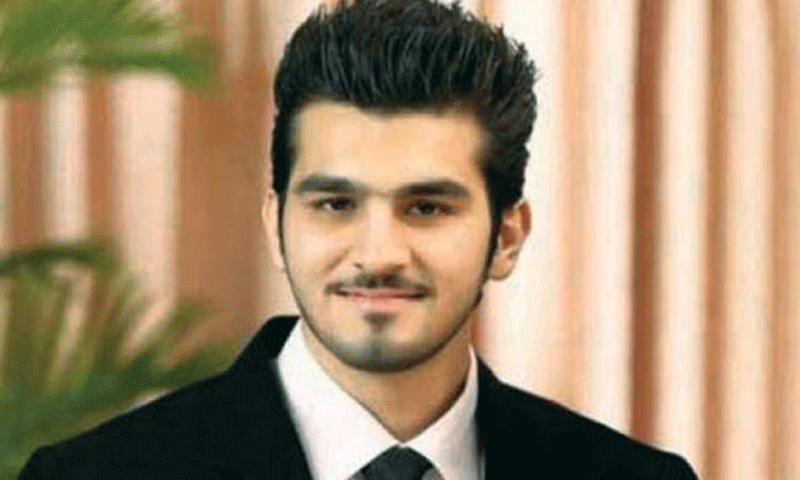 5 years later, Sindh High Court (SHC) order retrial of the entire case, hinting that the accused may walk out free of any charges as the case goes back to square one.
Here's a Timeline of Events that Took Place in The Shahzeb Khan Murder Case
On the 7th of June 2013, son of feudal lord Sikandar Jatoi, Shahrukh Jatoi and his co-conspirator Siraj Talpur from the Talpur family were sentenced to death for killing Shahzeb Khan. Ghulam Murtaza Lashari and Sajjad Talpur were sentenced to life imprisonment for helping the two killers. This happened in a speedy trial at the Anti-Terrorism Court (ATC) and the ruling was given by Judge Ghulam Mustafa Memon.
On the 2013 September, Shahzeb Khan's parents filed an affidavit, pardoning the accused in the murder case of their son, but the court did not proceed with the pardoning.
On August 2016, Advocate Farooq H. Naek, Shahrukh Jatoi's lawyer filed a criminal review application. Naek advocated that the Jatoi was a juvenile during the time of the crime and therefore, he could not fall under the punishments implemented in the ATC and law. He pleaded to dismiss the case and asked for a retrial in the regular court.
On 28th November 2017, the SHC has ordered a retrial in the murder case of Shahzeb Khan. The retrial was announced after the court revoked the punishments that were initially awarded to Shahrukh Jatoi, and the three killers responsible in the case.
Shahzeb Khan's family moved to Australia two years after allegedly said to have taken blood money from the accused's family.
No further dates and additional information have been stated or shared for the retrial.