Before constitutions, before institutions, before provinces and before the center, one man fought for all these things and freedom for millions of Muslims living in the sub-continent, trying to get away from the atrocities inflicted upon them by the British and the Hindus.
Quaid-e-Azam Muhammad Ali Jinnah, they called him. A lawyer, an activist, a politician and most importantly, a foresighted leader – the best of his traits. Successfully, Quaid along with his cortege, on 14th August, 1947, gave Pakistan freedom, a separate country.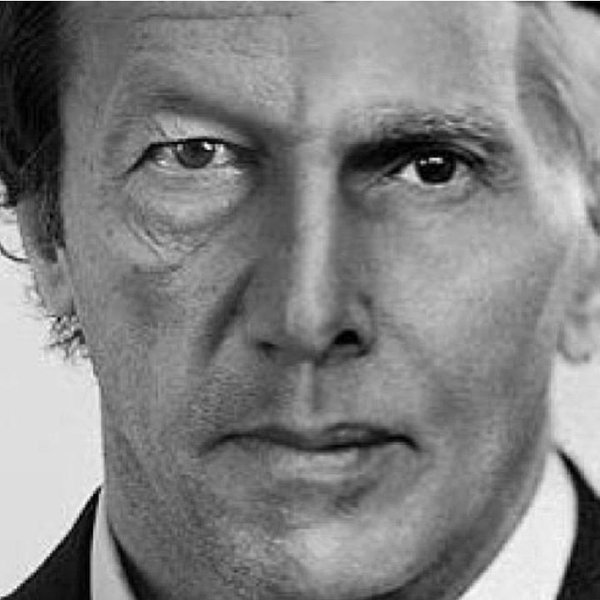 Fast forward 70 years later, Quaid-e-Azam's dream seems to have been resting in a slumber. All that he imagined for the country, somehow remains forgotten. 70 years on, our country still remains a part of the third world. However, on the brighter side, one man promises to change everything and make Pakistan one of the greatest countries of the world.
Yes, his name is Imran Khan. The leader of the people. The voice for change and justice. With the elections approaching soon, and Imran Khan with a clear shot at becoming the premier of the country, people have started to notice the similarities between the PTI Chieftain and the founder of the nation, Imran Khan. What many took as a joke, became fuel of excitement for others.
When it comes to education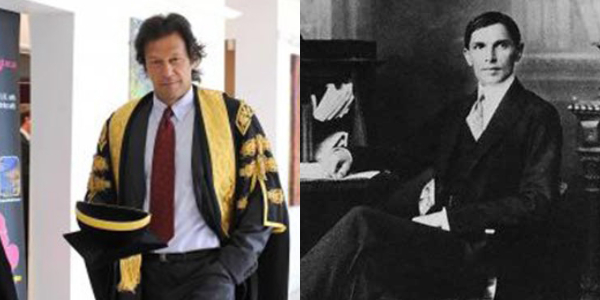 Both Imran Khan and Quaid-e-Azam Muhammad Ali Jinnah are graduates of universities from London. While Jinnah studied law from Lincoln's Inn, Imran Khan studied politics from Keble College, Oxford. Both leaders achieved the Hall of Fame in their respective institutions.
Uphill tasks in professional careers marred with critics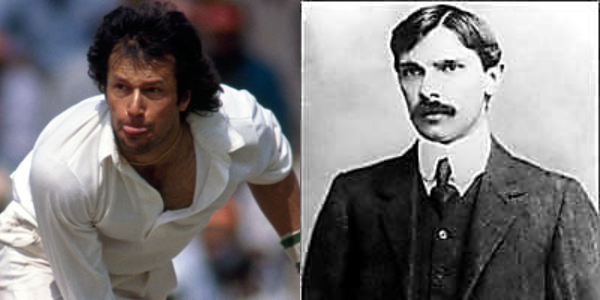 When Quaid-e-Azam graduted from Lincoln's Inn, he was told by many that he did not have what it takes to become a good lawyer. On the same note, Imran Khan was told by many that he could never become a great bowler who bowled very fast. Well, somebody needs to find their critics now.
When it comes to marriages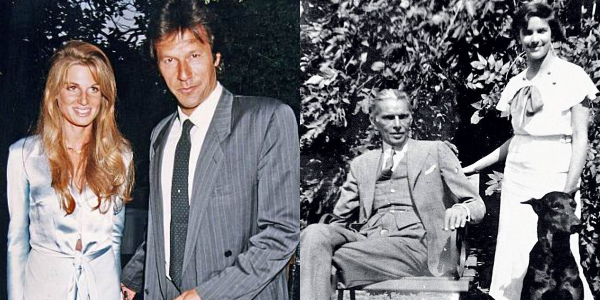 Lest, the favorite topic of Imran Khan. Quaid-e-Azam Muhammad Ali Jinnah married twice, with one of his marriage being to a non-Muslim Rattibai Petit. She converted to Islam, for the sake of Jinnah and was later named Maryam Jinnah. Imran Khan on the other hand married Marcelle Goldsmith, who later converted to Islam before being named Jemaimah Khan.
Won Lahore over in their first show of power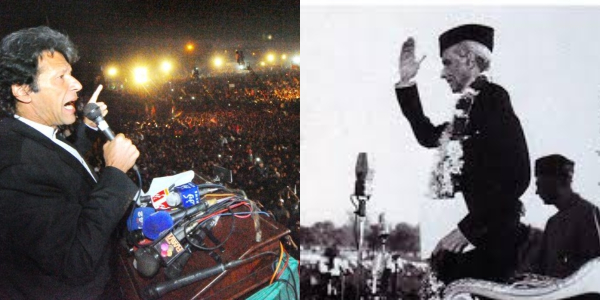 In October, 2011, Imran Khan and his party Pakistan Tehreek-i-Insaaf faced Lahore for the first time. It was a day when Imran Khan established himself as the leader of the people, and the love affair between the people of Lahore and Imran Khan still continues today. On the other hand, the famous Pakistan Resolution was passed by Quaid-e-Azam in Lahore at the Minar-e-Pakistan ground, then Minto Park.