Power politics always has a place and time. Chairman & Deputy Chairman are the offices and political maneuvering is at its peak. Intense negotiations are inexorable.
With no party in the clear majority, the numbers claim are in the air by two federal parties. The required number of votes for Chairman & Deputy Chairman Senate stands at 53.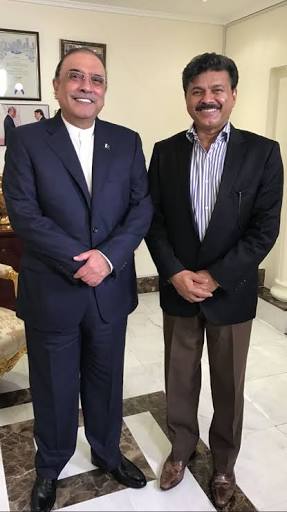 Dr. Qayyum Sommro of PPP claims of having 59 votes in alliance with them only after Imran Khan went to CM Baluchistan and gave him the full mandate of his senators for any decision he does.
Imran Khan gave his mandate only in severe opposition to Nawaz Sharif which may not turn futile. It is evident and loud that Imran Khan would have never accepted by announcing his support to Zardari directly so CM Baluchistan acted as a bridge in between just like when he went to Tahir Ul Qadri during the protest at Mall road Lahore.
The interesting number game for Chairman & Deputy Chairman Senate is the headlines of all news channels, talk shows having the only agenda and talk of the country till the election which is to be held on 12th March 2018.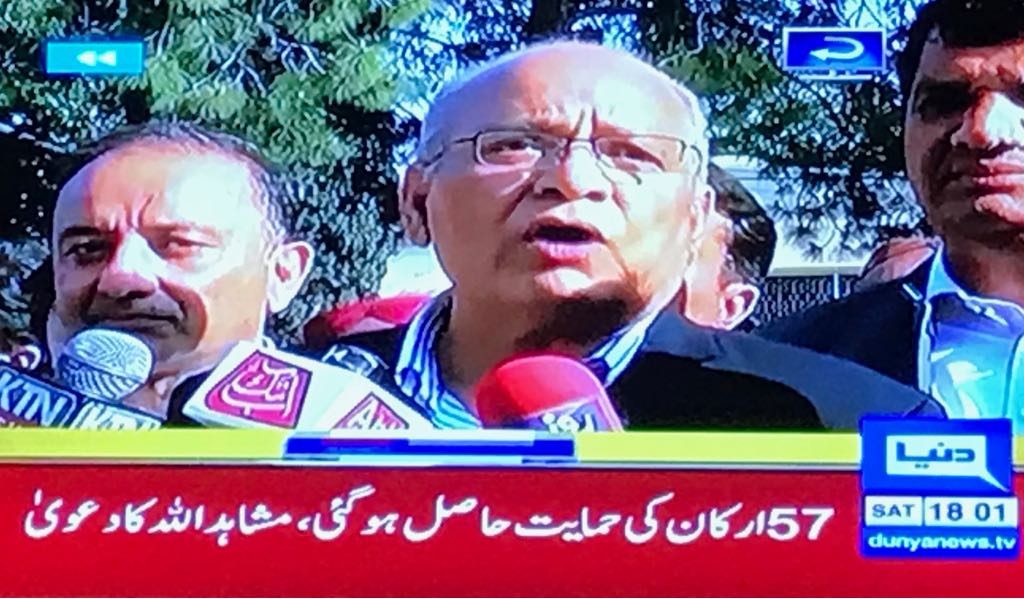 Federal Minister Senator Mushahid Ullah Khan of PML N claims of having 57 votes and also insists that Chairman & Deputy Chairman will be from PML N or backed by the Nawaz Sharif. MQM Pakistan had some differences with Nawaz Sharif for previous commitments not honored but again, Senator Mushahid Ullah Khan managed well in convincing them to be on board with Nawaz Sharif for strengthening democracy.
PML N stands with (33) Fata Joined (2) Achakzai (5) Dr. Maalik NP (5) which makes a total of 45 senators. Molana Fazal ur Rehman with (5) senators is at the moment acting as a power broker between PML N & PPP with a demand for the slot of Deputy Chairman Senate and sources tell that Molana will not show off his cards till the final moments as he is also not happy with Haasil Bazinjo as Chairman Candidate nominee by the ruling party in case number game gets tense. Now Jamaat Islami (2) ANP (1) & Functional League (1) will be playing the magic touch-ups at the end.
Huge claims by D. Qayyum may turn to be bluff. According to sources, the name of Salim Mandviwala is just a show card and behind this, Zardari is interested in Farooq Naek or Sherry Rehman as a second choice. Whereas, Bilawal and some others senior wants Raza Rabbani back as Chairman. Zardari is managing for Chairman from PPP and deputy chairman from Baluchistan but Molana is unhappy with such alliance option with him.
Imran Khan at the end may just be catered with chairman senate standing committees and will be satisfied.