As per the detailed investigation of SSP Hyderabad Pir Muhammad Shah, couple involved in killing late PML-F activist Saira Naseer has confessed doing so in the name of honor. The shocking revelation came after police found enough proof for the killers to accept their fate.
The tragic incident took place 10-15 days after Saira Naseer and her son Fahad Ali had reconciled because he had married out of his mother's will. Fahad and his wife were living with his mother, in their house, when the tragic incident took place.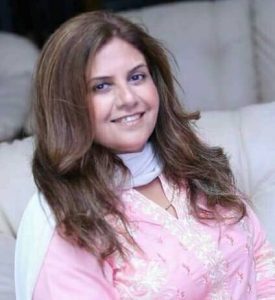 Things went array when Fahad and his mother had an argument. As per the son, he had caught indecent pictures and videos of his mother, allegedly, which had appalled him. The argument led to Saira Naseer slapping her son, who came back with a metal object and struck her on the head, which proved to be fatal.
The couple then, shocked that they had killed their mother, took the body to the Husri area and burned the car along with the dead body inside. Thorough investigation led to the arrest of Fahad and his wife, who have now confessed on camera. Many still claim that Saira Naseer had not done anything suspicious and the couple is now trying to pin everything on honor.
As per many sources, Saira Naseer was not happy with Fahad's marriage and her death is consequent to the former only. SSP Pir Muhammad Shah and his team were vigilant in their investigation and different proof collected from different places reconstructed the whole incident.
The world has turned incredibly inhumane, where a son brought up by his mother, can raise his hand on her, eventually taking her life. In a society such as ours, where honor is considered a priority, even over family, progress will never be substantial.