Renowned anchorperson of Pakistan and the former wife of Pakistan Tehreek-i-Insaaf's Chieftain Imran Khan, has been in out and of the news in the last couple of years.
The former anchorperson found a lot of fame after her marriage with Imran Khan. The couple started showing off publicly in their events of philanthropy is well. However, all did not well for Reham Khan as a handful of months later, the couple of divorced, putting an end to their bitter-sweet relationship.\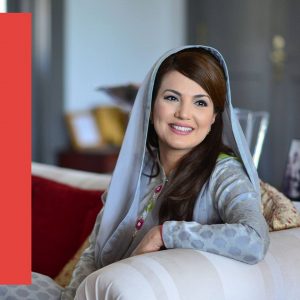 According to the latest updates on Reham Khan, tragically, she has been forced to leave the country. Reham had been receiving serious death threats, she revealed to Muneeb Farooq in his program on Geo News.
Reham Khan left Pakistan on Sunday night after continuous threats from unknown numbers. Even her staff had been receiving calls and death threats. Thus, Reham decided to leave the country under hostile circumstances. The daily reported that Reham Khan also shared a voice recording clip of the coordinator of her foundation, who told her that he too received threats, asking him not to work for the foundation.
Last week, a picture of Reham Khan went viral on the internet, where she was seen wearing white shalwar kameez, with a dupatta that was orange and green, giving glimpses of the Indian flag. She wore the clothes on the occasion of an interview with an Indian media channel.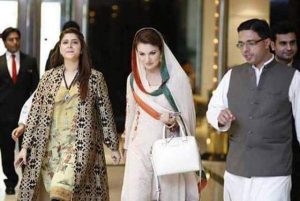 People had been very hostile to her on social media after pictures erupted of her in the Indian-flag clad clothes. This is how Twitter reacted to her wearing the dress and speaking to an Indian channel.
Although I think trashing your ex and that too unprovoked is kinda odd, but what I find even weirder is talking to an Indian channel about your ex who's a PM aspirant.

No idea what Reham Khan hopes to achieve here.

— Mehr Tarar (@MehrTarar) February 4, 2018
#RehamKhan being in India and giving interviews against Imran Khan and defaming him is another proof who is behind Nawaz Sharif and who is the mastermind of destabilizing Pakistan…..You don't need to be rocket scientist or (Patwaari) to figure out this dirty game.

— Sohail Cheema MD (@sohailcheemamd) February 4, 2018
Some, however, defended her and were saddened that she had to leave the country in this manner.
Sad and shocked to find out that @RehamKhan1 had to leave the country in an environment of intimidation and harassment. Shame on those responsible for creating toxic environment against her.

— Murtaza Solangi (@murtazasolangi) February 5, 2018
The vicious attack against Reham Khan especially her past which she owns very boldly unlike someone who hasn't been able to own his daughter.

— Mahwish Bhatti – Meow (@mahobili) February 4, 2018