The former premier of the country, Mian Muhammadf Nawaz Sharif, who was ousted for his involvement in money laundering and holding offshore companies, has come to the news once again. This time, he has done something worse than being pointed out in the Panama Leaks.
Nawaz Sharif, while talking to media hub Dawn, stated that Pakistan had harbored non-state actors who then went to India and carried out the Mumbai attacks of 26/11, where a total of 150 people were killed. The main accused in the case was one Ajmal Kasab, who was later hanged by the Indian authorities for terrorism after being caught alive.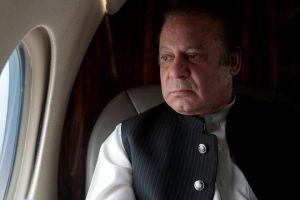 This is what Nawaz Sharif had said in his interview: "Militant organisations are active. Call them non-state actors, should we allow them to cross the border and kill 150 people in Mumbai? Explain it to me. Why can't we complete the trial?"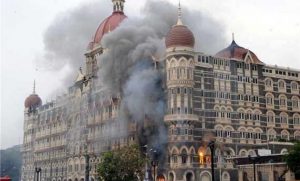 Once this statement was out in the public, the Indian media gathered around it like bees, misinterpreting and misquoting his statement. After that, everything went haywire for Sharif and the ruling party PML-N. Thousands on social media pushed their opinions out, stating that Nawaz Sharif was a traitor who had blamed Pakistan for terrorism in India.
This is how Pakistanis reacted to his statement on the Mumbai Attacks
Nawaz Sharif is the modern-day Mir Jafar, who collaborated with the British to enslave his nation for personal gains. Nawaz speaking Modi's language against Pak State simply to protect his ill-gotten Rs 300b stashed in his sons companies abroad.

— Imran Khan (@ImranKhanPTI) May 13, 2018
NAWAZ SUICIDE: Blinded by hate n revenge Nawaz has kicked a LIVE Bomb. His clarification is aptly described by local saying "Jub Dhol Lage Phatne, Khairat Lagi Batne". Nawaz mst be booked 4 treason, Editor DAWN mst resign 4 NOT doing his duty, Cyril mst be sidelined. NSC mst ACT.

— SHAHEEN SEHBAI (@SSEHBAI1) May 13, 2018
Nawaz Sharif's statement hurt Pakistan and so did Dawn's decision to publish it.

— Ansar Abbasi (@AnsarAAbbasi) May 13, 2018
Dear India, before you celebrate Nawaz Sharif's statement, let us remind you that he's been disqualified for being a liar.

— Azam Jamil (@AzamJamil53) May 13, 2018
#Article6ForNawazSharif Has Nawaz Sharif ever talked about Kulbhushan? Ajit Doval talking about breaking Pak by using proxies like TTP, Subramanyam Swami talking about destroying Pak by using ethnic division, USA blocking Pak's move in UN to declare JUA & Khurasani as terrorists?

— Hamza Ali Abbasi (@iamhamzaabbasi) May 13, 2018
Nawaz Sharif somehow stayed in power for 10 years after #Mumbai attacks but he exposed Pakistani involvement only after he was kicked out of politics. Inglorious moron.

— Dr Saqlain Shah (@DrSaqlainSh) May 13, 2018
Even sensible Indians know the games played by Nawaz Shareef…he has done it so many times that now he is almost boring and predictable…
Hopefully, this would be his last tantrum. pic.twitter.com/thr6Zr58uh

— Zaid Hamid (@ZaidZamanHamid) May 14, 2018
After the country's reaction, Nawaz Sharif took it upon himself to clear his stance in the situation. Sharif went on to say that Indian media had taken his statement out of context, as usual, but the Pakistani media and intellectuals fell in their trap very easily.