The last 12 months have been very heavy for Pakistan, considering the number of rape and murders, which would have gone unnoticed, if it wasn't for civil society and its quench for protests. As sad as it is, predators roam our streets freely, without us being able to know how dangerous they can be.
After Zainab, Asma Bibi and hundreds of other little girls, Noor Fatima from Chichwatni suffered similar fate, if not worse. The 8-year-old schoolgirl was allegedly raped and burned alive in Chichawatni, Punjab.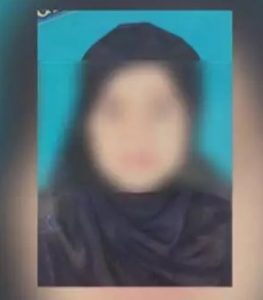 According to reports, Noor Fatima was a grade – 2 student who resided in the Muhammadabad village near Chichawatni. The girl was on her way to buy some sweets from a local shop on Sunday. After significant time passed, the little girl did not return home. This agitated her family and loved ones, who sought out in her search.
Upon searching, her family found her in an unconscious condition, with severe burns on her little body. Noor Fatima had been raped and set on fire by her attacker, who had already fled the scene. With over 90 percent burns on her body, Noor Fatima was rushed to the Jinnah Hospital, where she breathed her last. The post-mortem report confirmed that Noor had been subjected to sexual abuse before her life was taken.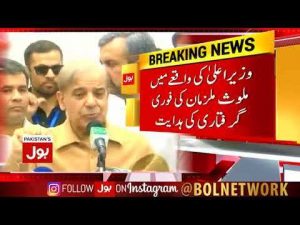 Police have arrested a shopkeeper named Imdad on suspicion and the parents' allegation. Meanwhile, the father of the deceased little girl has appealed to the Chief Minister Punjab and Chief Justice of Pakistan Saqib Nisar to provide him justice for his daughter.
In retaliation of the incident, a shutter-down strike was called throughout Chichawatni, just as it had happened in Kasur after Zainab Ansari's murder. The Tajran brethren approved the strike and carried out, protesting and demanding justice for Noor Fatima.
DPO Sahiwal Dr. Atif Ikram told the media persons that his officers were properly investigating the case and they had formed teams to trace the criminals. It is also being rumored the Chief Minister Punjab Mian Shehbaz Sharif has taken notice of the incident and has directed the concerned authorities for swift investigation and early arrest of the culprit(s) involved.
Pakistanis' reaction to the incident
When we pray, Allah hears more than we say
Answers more than we ask
Gives more than we imagine in His own time & in his own way#chichawatni

— Sarish Malik (@iSarishMalik) April 10, 2018
8 years old #NoorFatima burnt to death after rape at #Chichawatni#JusticeForNoorFatima

— Anand Kumar (@TheAnandkumar) April 10, 2018
8-year-old Noor Fatima, a resident of Chichawatni was raped and then burnt to death. 90% of her body was burnt when relatives found her. She couldn't survive. pic.twitter.com/uh02Dmn2ts

— foxy nugget (@SohaTazz) April 10, 2018
#chichawatni me 8 Saal ki bachi #NoorFatima ko rape ke baad zinda jala dia kis qom ki baat karte ho sahab…. #YaMehdi a.s Al Ajal

— Syed Ali Faraz (@DarkKnight_M27) April 10, 2018
Ya Khudaya ye kon log hain, raping an 8 year old and then burning her alive, heart is in pieces#chichawatni https://t.co/2QeaGmAjGh

— Waheed (@VirEnemy) April 10, 2018