It seems that rape is the most famous vice of Pakistan right now. In every corner of the country, rape and murder is imminent — especially incidents that involve children.
In the last week, mainstream media has been able to jot out over 10 rape and murder incidents which involved children or teenagers. Just before the Zainab incident was highlighted, a 6-year-old boy was raped and stabbed to death in Rahim Yar Khan.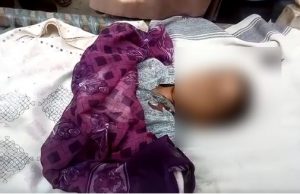 Muhammad Waqas, son of a local journalist, was out playing with his friends, when he did not return home that night. Waqas was taken, raped and stabbed to death (multiple stabs) by unknown people.
The journalist then filmed his child's dead body, and put the videos on social media for the rest of the country to see what his son had gone through. The animals within us need to be caged, before more children are harmed in similar fashion.
After Waqas, Zainab, Faizan, Kainat and other children have suffered the same fate, because we never highlighted Waqas's rape and death. But the incident involving Zainab was so heartbreaking, that the country is finally standing together now.
Waqas's fate was sealed just because he had nobody to look after him, same as Zainab. We need to take care of our children, protect them till they are wise enough of who to trust and who to ditch. If we do not do so, our children will suffer the same fate as Zainab and Waqas.