Quetta Literary Festival (QLF) is a 2 day event which will occur on May 7-8, 2018 with the idea to introduce the contemporary literary, artistic and aesthetic dialogue to the culturally rich city of Quetta in order to create a shared flux amid established values and apposite nuances.
The QLF envisions to challenge the misconstrued and cliched image of the city—and the whole province—and sketch it as a hub of beauty and wisdom on the mental canvas of outsiders. It is a venture that taps in the colossal wealth of life histories, dreams and aspirations emanating from this part of the world in all of their complexity and grandeur. The QLF, in the same way, aspires to unlock gateways to untouched literary riches and uncharted socio-cultural territories.
This dream is gonna become a reality tommorrow. Yes, this time in Quetta—a city long associated with blood and bombs is gonna bloom with the flowers of arts and intellect this time around.@QuettaLF pic.twitter.com/w9V411Zs6R

— Zeeshan (@staaNikaa) May 6, 2018
The two-day event will see many big names attend and lecture in their respective spheres of time. People attending can look forward to seeing Wasatullah Khan, Zarrar Khuhro, Mubashir Zaidi, Amar Sindhu, Salma Jaffar, Junaid Akram, Kaiser Bangali, Ayub Khoso and Zeba Bakhtiar sharing their ideas with the masses in different arranged programs.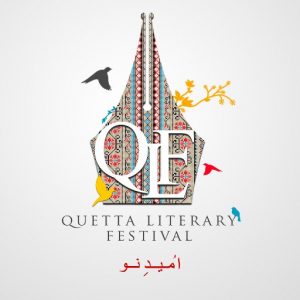 Ranging from inspirational talks to mushairas, the QLF will be a one of its kind event in the most neglected province in the country. The event will also feature different programs informing the masses about Balochistan, its history, resources and what the rest of the country is missing out on.
Intellectuals involved in the event are already making their presence felt on social media
Man after karachi heat the weather in quetta is just lovely

— Zarrar Khuhro (@ZarrarKhuhro) May 6, 2018
All set for @QuettaLF
.#NeelumAfridi #QLF #QuettaLiteraryFestival #YWWF #ywwf #YWWFP #ywwfp #BushraIqbalMalik pic.twitter.com/MKQ3Uvvo9j

— Neelum Afridi (@NeelumAfridi1) May 4, 2018
پورے پاکستان میں بالعموم اور بلوچستان میں بالخصوص اس طرح کی سنگت کا ہونا بہت ضروری ہے جہاں مختلف تہذیبی پس منظر کے لوگ ایک دوسرے سے مل کر غلط فہمیوں کو دور کریں #کوئٹہ_ادبی_میلہ2018 #کوئٹہ #بلوچستان https://t.co/0KCVdJDl0q

— Aamir Mughal (@mughalbha) May 3, 2018
@ZarrarKhuhro has a message from his @ZaraHatKay_Dawn Team for #QLF pic.twitter.com/PcemoXP9Wh

— Quetta Literary Festival (@QuettaLF) May 2, 2018
The team of QLF and participating members are looking forward to hosting the people of Balochistan and others who are visiting the city just to be a part of this historic event. We wish them the very best of luck.