Pakistan Tehreek-e-Insaf has just confirmed the country that their Chieftain Imran Khan Niazi has proposed marriage again. After getting divorces from Jemimah Khan and Reham Khan, Imran Khan has set to ride the wedding horse again.
After playing the old 'deny everything' game, PTI has confirmed that Imran Khan has asked the hand of Bushra Maneka, a spiritual guider, who Imran Khan used to visit. As per the party, the marriage proposal is still pending at Bushra's end, while Khan waits for the news of his third marriage.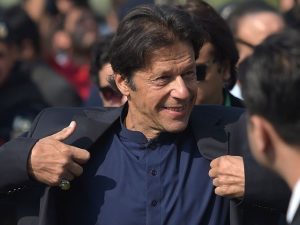 A PTI Official statement said: "It is unfortunate and regrettable that Umar Cheema of the Jang Group chose to do a conjectural story on PTI Chairman Imran Khan's personal life, which also involved another person — a very private lady is not in public life. 
To set the record straight, Mr. Khan proposed marriage to Bushra Maneka; but Ms. Maneka asked for more time to make a final decision after consulting her family, including her children. It is indeed sad to see this extremely sensitive and private matter be made the subject of an erroneous story leading to all manner of public conjecture.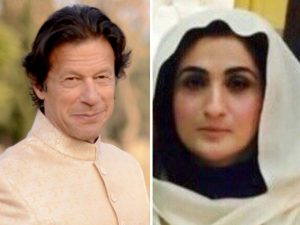 If and when the proposal is accepted by Ms. Maneka for the marriage, Mr. Khan will announce it publicly in a proper manner. Till then we request the media to give the two families, especially the children, their privacy."
This is how the internet is reacting to PTI's statement
If we choose to discuss Imran khan's marriage because he is a public figure. Shouldn't we also discuss those many Journalists and other political leaders too who are secretly married? Why only Khan? #justasking

— Rabia Anum (@RabiaAnumm) January 6, 2018
Imran Khan got married again? I think he misunderstood competing with Shehbaz Sharif in 2018…

— Ranting Pakistani (@RantsPakistani) January 6, 2018
The circus of Imran Khan continues.

An entire party is now dedicated to first denying, then walking back the denial, and then attacking those that criticise the circus.

Maybe some people in PTI should focus on the actual problem: the narcissism & megalomania of their leader.

— Mosharraf Zaidi (@mosharrafzaidi) January 7, 2018
That's me, dressed up for Imran Khan's Waleema. pic.twitter.com/zqJt3nxo3w

— Wajahat S. Khan (@WajSKhan) January 6, 2018
Imran Khan Right Now…….. pic.twitter.com/vrd8gNrbVx

— SIR .. (@SirJohnRoe) January 7, 2018
Happy for Imran Khan but what the hell is this? Why the hell does he choose such bad timings to announce these things? Ajeeb.

— Fatima Amin (@FatimaAmin01) January 7, 2018
bhabhi or aunti or grandmother ????Is imran khan in thirties ????

— The Scientist (@engineerjee) January 7, 2018