Sometimes, in Pakistan, incidents occur that literally agitate the general public and they are forced to start a semi-driven movement just to bring it to the authorities' notice.
That is exactly what happened in Larkana, sadly. A 6-month pregnant singer named Samina Sindhu was shot dead in front of a huge crowd at a gather, while she was singing a song for the public.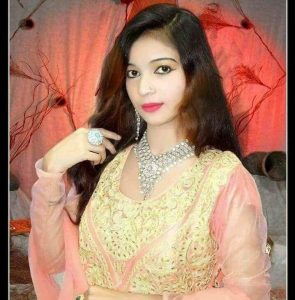 Samina was a 24-year-old singer, who was allegedly shot by a man named Tariq Jatoi. The reason? It is being alleged that Tariq Jatoi was extremely drunk, and when Samina Sindhu, whose real name is Samina Samoon, was asked to dance in front of the people. Since she is an artist, she used to do so in the past.
However, due to her pregnancy, that too of 6-months, Samina blatantly refused to dance for the men, but kept singing, even stood up from her place where she was sitting comfortably. Even though Samina had almost agreed to what the demand was, Tariq Jatoi, intoxicated, shot Samina from close range, hitting her with three bullets.
After the unfortunate incident, Samina was rushed to the Chandka Hospital in Larkana. The woman's husband informed the police of Samina's pregnancy and a FIR was registered against Tariq Jatoi. The rumors of the incident being one of aerial firing is incorrect, as the masses are now trying to protect Tariq Jatoi, claiming that it was an accident, not a deliberate murder.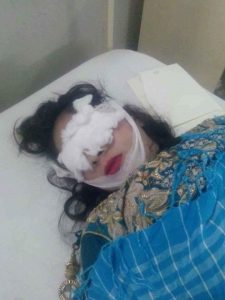 Since then, Tariq Jatoi has been arrested and Home Minister Sindh Sohail Anwar Siyal, who also hails form Larkana, has taken notice of the incident and has ordered a foolproof inquiry into the matter.
This is how the rest of the country reacted to pregnant Samina's murder
Samina Sindhu, a 6-month pregnant Sindhi singer, was shot dead in Larkana by Tariq Jatoi. He asked her for stand-up performance. On refusal, he threatened her. Later when she stood up, Jatoi fired bullets in her body. Now, Jatois are pressurising her husband to withdraw from case pic.twitter.com/Frey8w79lw

— Kapil Dev (@kdsindhi) April 11, 2018
#SaminaSindhu was the breadwinner to her family through local musical performances even in pregnancy. She was shot dead in #Larkana #Sindh by 2 drunk weddinggoers. Culprits have been arrested & let's see if #PPP does justice to the slogan #KhidmatMainSabSayAagaySindh pic.twitter.com/xcNnrW1BaM

— Mona Alam (@MonaAlamm) April 11, 2018
Imagine the poverty that a six months pregnant is compelled to sing for drunk waderaas, imagine the monsters who still force that six months pregnant to dance for them, and shoot to kill when she refuses. Imagine the corrupt Police, forcing husband to withdraw case#SaminaSindhu

— Shama Junejo (@ShamaJunejo) April 11, 2018
Samina Sindhu 😭👿wat is gng on in ur nation,
killed prgnt lady😤,how she can dance?, she knows wat is the pain…!(thr is no mercy !…..😤………..)really bad hr @nadeemawanad

— kushvanth (@markkush1) April 12, 2018
We all are the Part of this worst society & we all are responsible to make it worst society. A Place where Humanity Ends & as a society we are worst from animals. #SaminaSindhu

— Muhammad Waqas 🇵🇰 (@Waqas80321) April 12, 2018