This post is also available in: العربية (Arabic) اردو (Urdu)
Pakistan, a country bearing a Muslim identity have been a victim of tragic mishaps for decades now. The propaganda of media against Pakistan has created a negative image of the country in the eyes of the world. However, Pakistan is fighting its battle against such incidents and have been trying to make peace prevail again.
Last year, on November 23rd, a tragic incident happened in the Chinese consulate in Karachi which shook the city. It is said that three armed personnel tried to enter the consulate in the 'high-security zone' area but the law enforcement agencies and on-duty policemen and security guards were active enough to take them down. The clash resulted in loss of lives on both sides. Soon after the incident, the Balochistan Liberation Army, commonly known as (BLA) took credit of it.
According to the sources, 2 policemen and a security guard were guarding the embassy. As the chaos took a start, one of them barricaded the entrance gate and locked the staff and the applicants in a room in order to save them. One of them quickly called 15 and asked the police to reach and help them out while the other two were facing the clash alongside law enforcers. As the clash ended, casualties were reported in which two policemen including an ASI officer named Ashraf Dawood embraced martyrdom.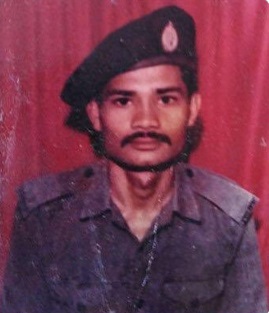 On this Labour Day, Sindh Police Annual Awards happened at Arts Council, Karachi. The event was organized to honour the services and sacrifices of people from different backgrounds. Awards were given to 98 citizens including police officers and private security guards.
The mother of ASI officer Ashraf Dawood was also present in the event but she was not even offered a chair to sit on. Her video got viral in which she was seen sitting on the floor eating her food.
This is the video of the mother:
The son who gave his life to save others and a mother who lost his son in a tragic incident is treated no less than any animal by the law enforcers. This humiliating act by the Sindh Police was not taken too well by the general public and raised many questions.
Have more to add to the story? Let us know in the comments below.