This post is also available in: العربية (Arabic) اردو (Urdu)
On 13th of January, 27-year-old Naqeebullah Mehsud, a merchant from Karachi was shot dead by a police party under the charge of former-SSP Malir, Rao Anwar. The family of the deceased held a protest in Karachi and it was joined up by a major political representation of PML-(N).
Nisar Muhammad, a PML-(N) senator attended the protest rally and a shocking video of him groping a minor girl is out there. A large number of people were gathered in Karachi to protest the "fake encounter" of police force led by Rao Anwar.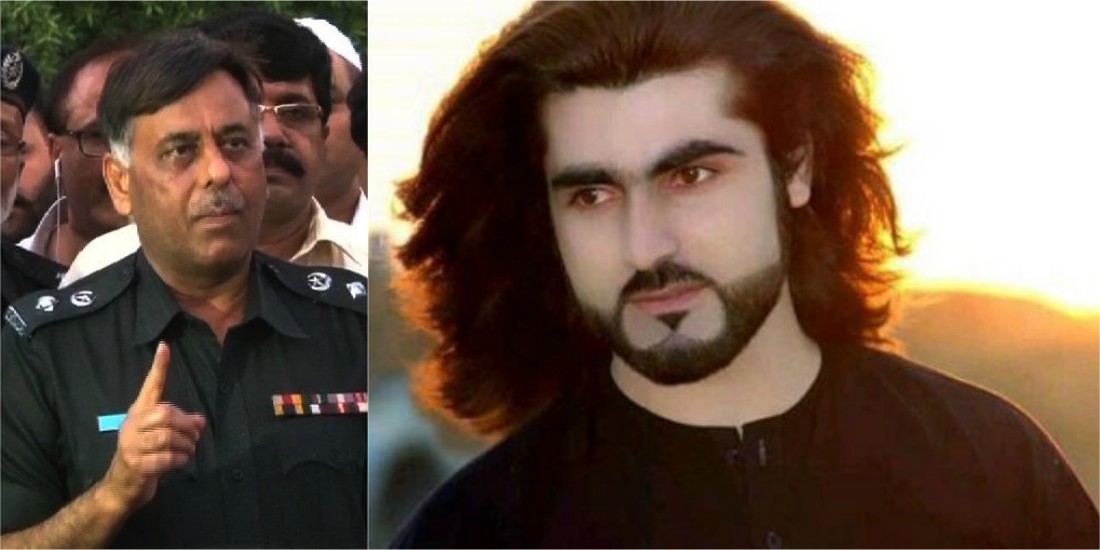 The KPK senator who also happens to be a member of Senate Standing Committee on Human Rights was caught inappropriately touching the little girl on stage.
The video surfaced social media on Wednesday and Pakistanis are absolutely disgusted to witness it
This @pmln_org child molester is openly molesting a child on stage & addressing the ppl this criminal should be in Jail @CMShehbaz pic.twitter.com/P47VVlrbxx

— ٹھا (@rananast) January 31, 2018
On a very shocking and appalling note, the onlookers present around the stage and far away remained completely silent, as if nothing wrong was happening. The senator can be clearly seen touching the child in a disturbing way while the onlookers chose to remain silent. It's a shocking revelation, indeed.
Meanwhile, the minor girl can be clearly seen terrified by what was happening. As soon as the video took over social media, it sparked angered and disgust among many people. It has also raised a number of questions as to how can a vile, sexual predator be Senator and a Human Rights committee member?
People are tying this case to the recent instances of sexual abuse on children and this is another example of how it lurks in our society. They have also raised concerns over how can the parents of the child remain silent and not take readily action?
Are you blind to this @MaryamNSharif or should we wait for Rana Sana to say Aisi batein hoti rehti hain.
"Video of PML-N"

— Bisma Khan (@TheBismaKhan) February 1, 2018
This is PMLN Senator Nisar Muhammad groping a little girl in front of everyone and crowd is just a silent spectator. How shameless can one be. Share this video to expose his real face pic.twitter.com/7NuEM6nUZ4

— Farhan K Virk (@FarhanKVirk) January 31, 2018
Disgusting fiend Nisar Muhammad Khan a #PML n politician from KPK touch and caress this little girl ON STAGE watched by thousands of people. The girl is the little sister of Maqsood killed recently in an encounter in Karachi. pic.twitter.com/saPEw1Qs66

— ?️abloo (@Manum_Babloo) January 31, 2018
Besides, many people suggest that the little girl being groped by the PML-N Senator is the sister of Naqibullah Maqsoob.